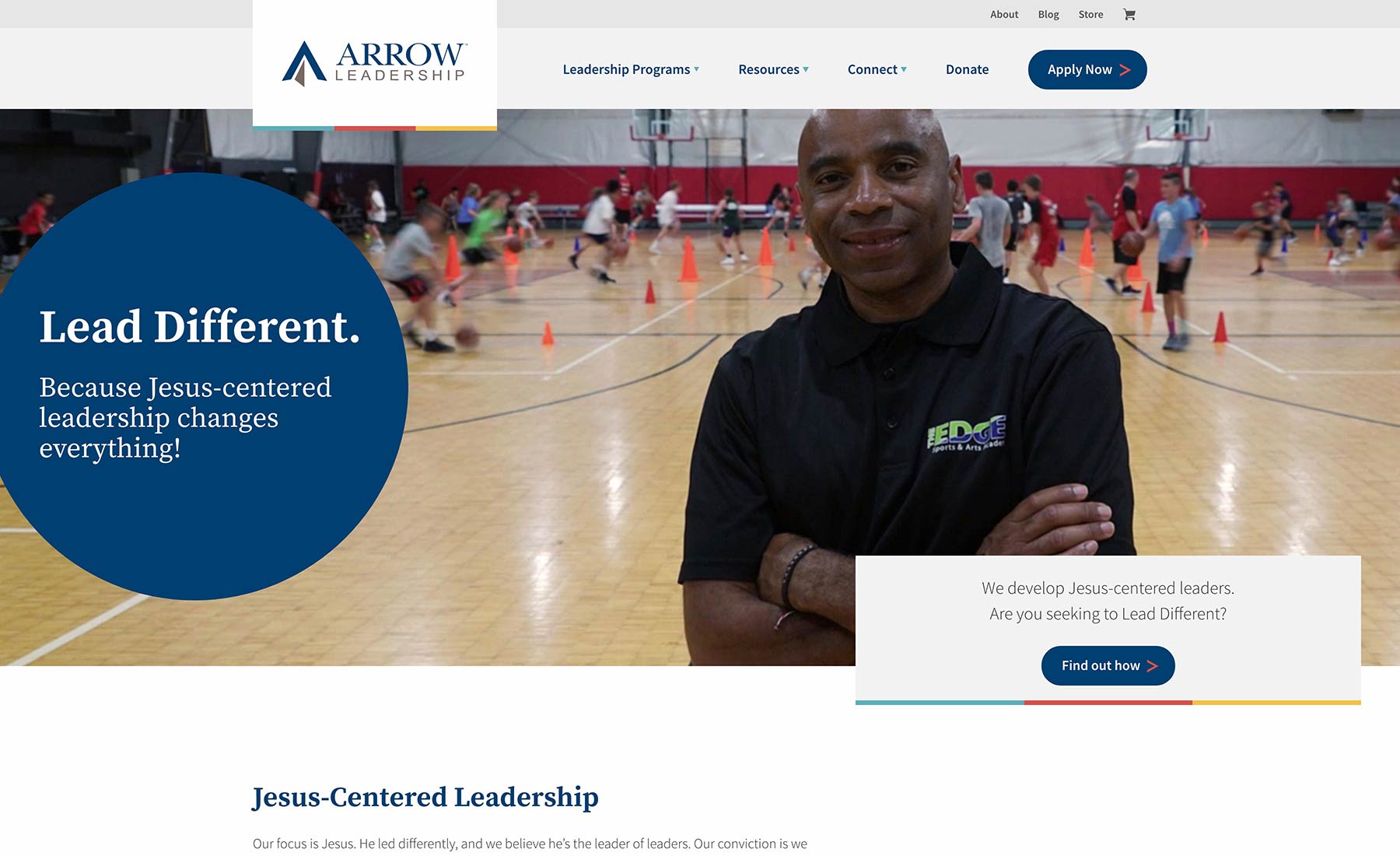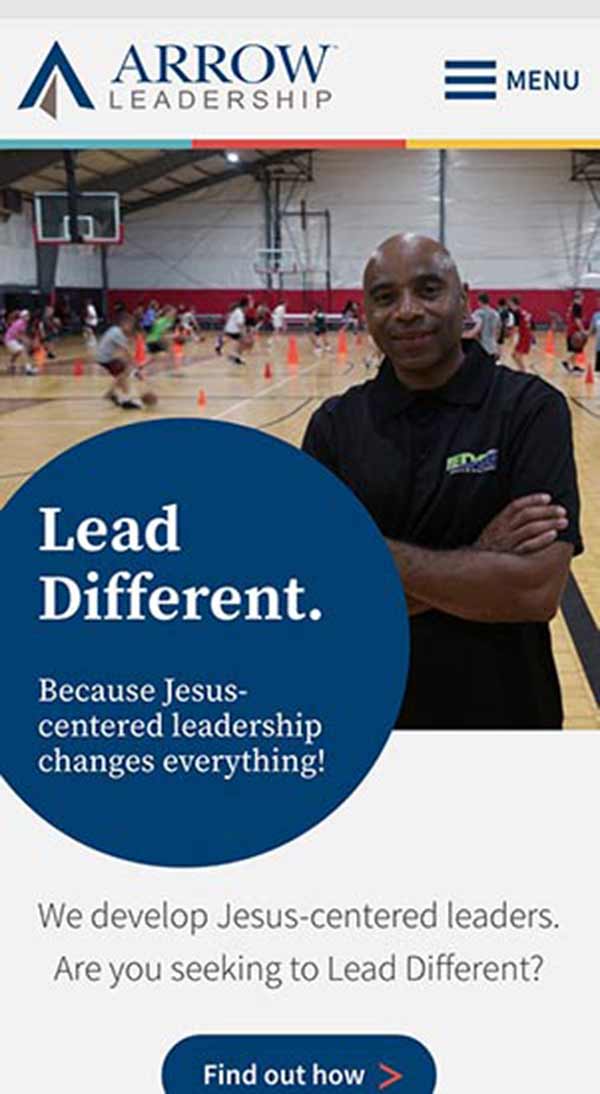 The Challenge
---
Arrow Leadership is a faith-based non-profit based in Abbotsford, BC that provides training and resources for Christian leaders. Recruiting new leaders to their resources requires clear communication and easy-to-use tools that help busy leaders connect quickly.
The Solution
---
We worked with Arrow Leadership to define their brand identity and develop a website look to represent the quality of their services. Through collaboration with several staff teams, we created a robust application tool that integrates with their internal processes.
Key Features
---
Brand Style Guide
Arrow Leadership's existing brand captured their authority in their field well, but did not fully represent the empathy they have for their audience. We developed a new style guide that expanded their colour palette and visual language to soften their brand look and feel. The pointed quality of their existing brand was paired with some curves and softer, warmer colours to effectively demonstrate both their authority and empathy.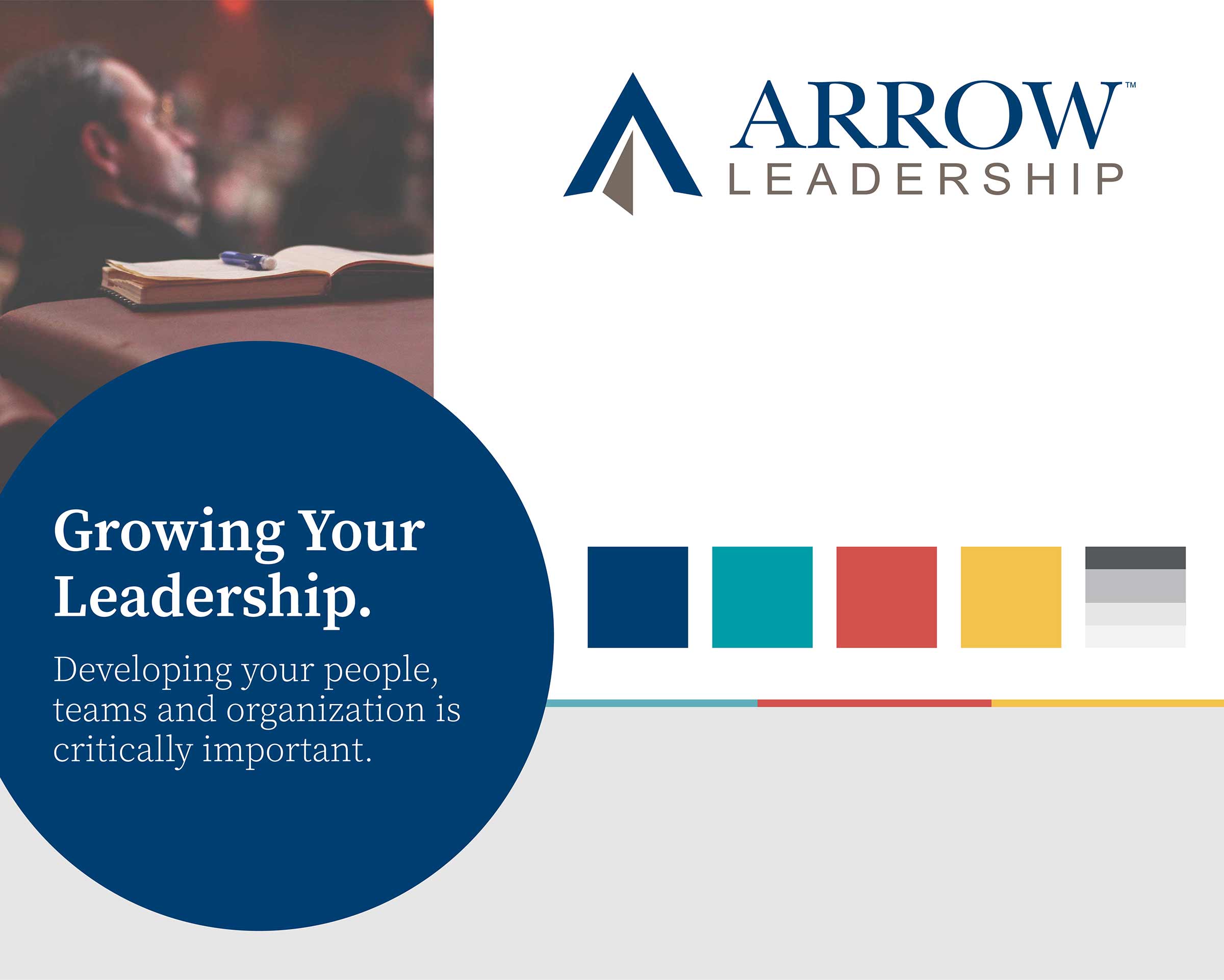 Robust Application Tools
Arrow Leadership's application process is thorough and involves a multi-page application, collection of references and integration with multiple departments and internal tools. We built a custom gateway that gets applicant accounts set up quickly. Several tasks are completed behind the scenes with a single workflow:
Applicants create an account to save their progress, complete their application and make payments.
Arrow Leadership staff receive notifications about pending applications, submitted applications and payment details.
References receive a link to a pre-populated reference form.
Applicants are added to Arrow Leadership's internal tracking tool.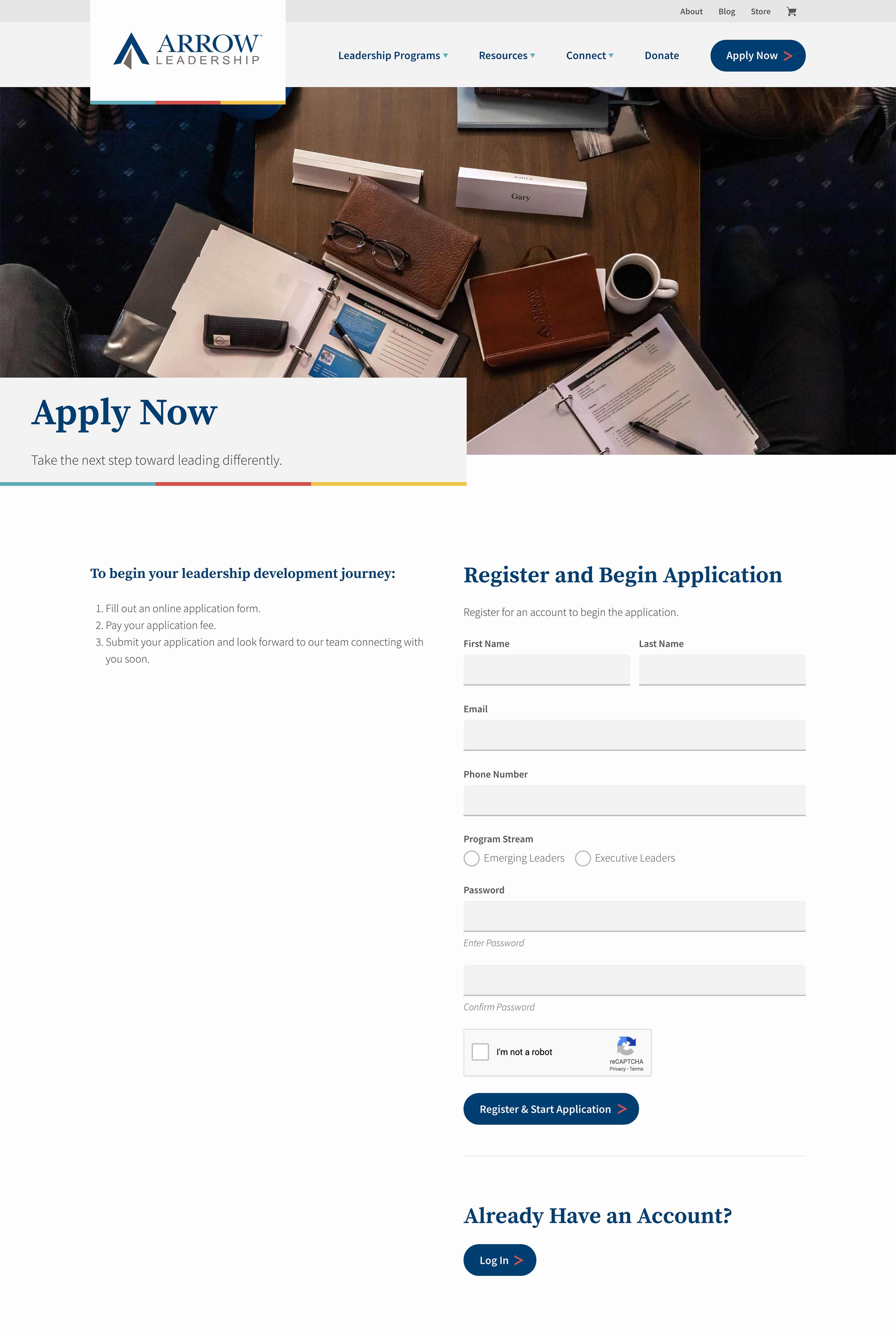 Store and Event Registration
Arrow Leadership needed an e-commerce platform to share the many resources they have available. In addition to physical products like books, they also needed to sell digital download products and event registrations. Through one simple back-end, staff can publish new products of all types, control inventory and receive orders. Shipping rates are automatically calculated based on Canada Post rates.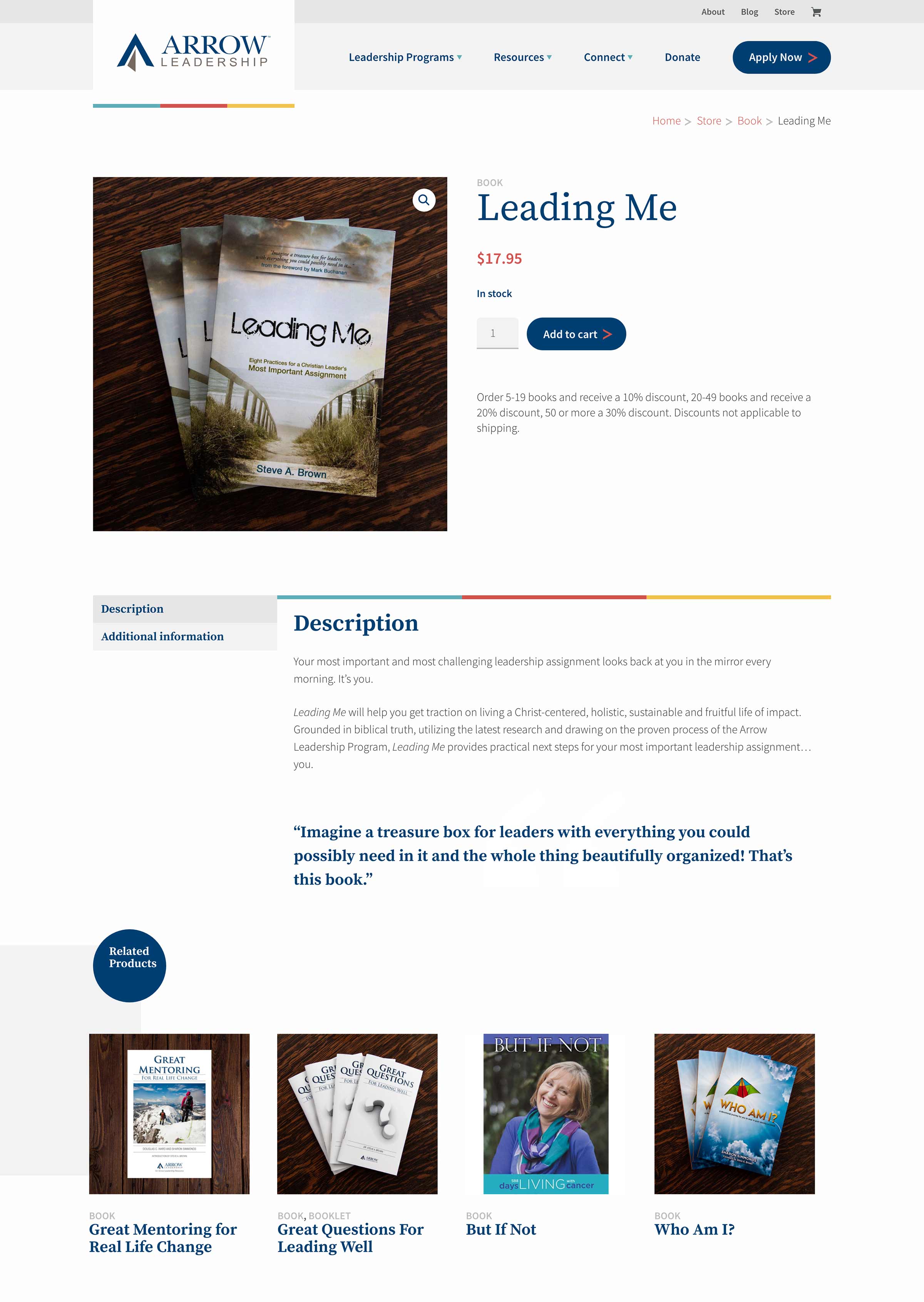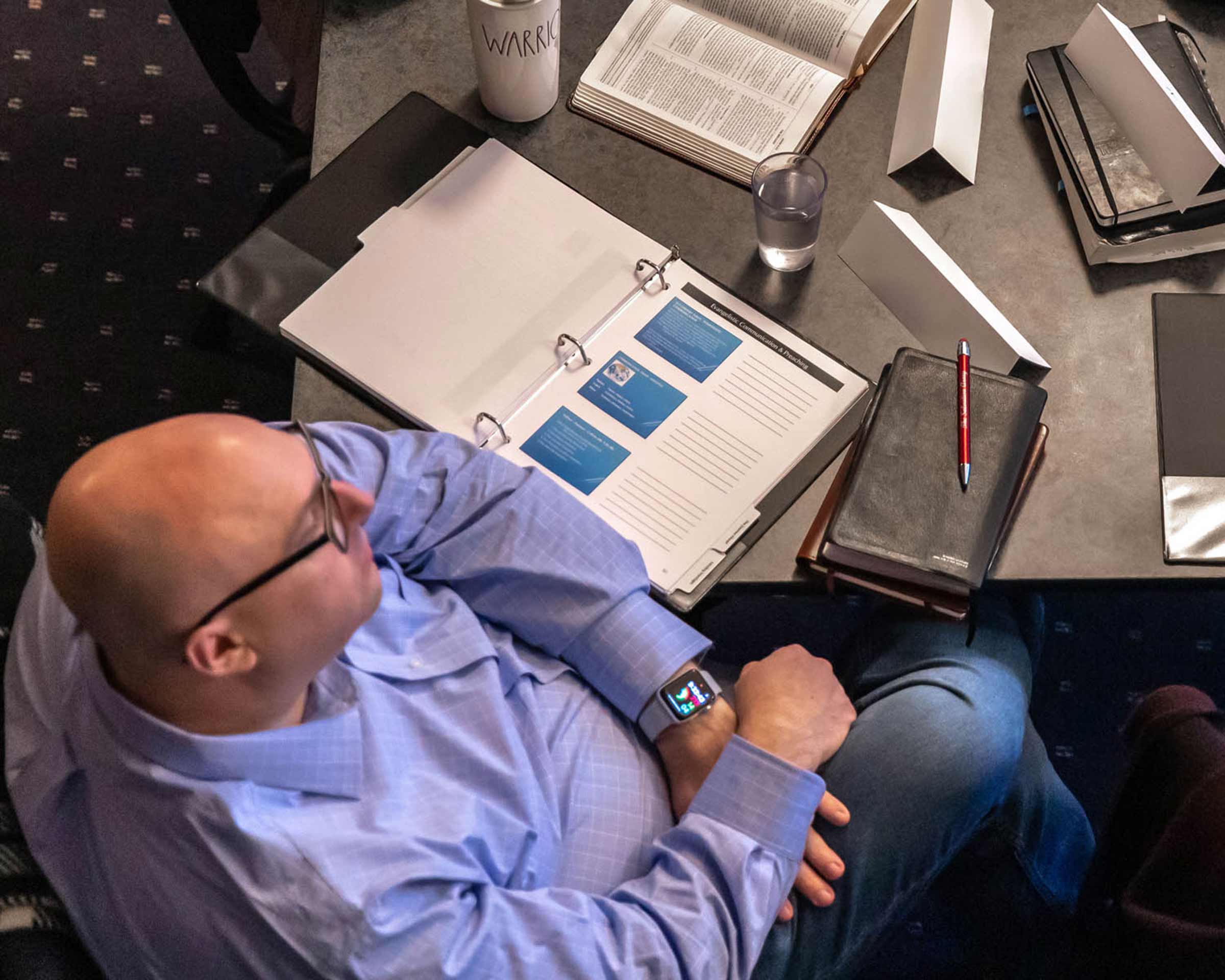 Feedback
Working with Viewpoint Digital exceeded our expectations. Jeremy is professional, highly skilled and customer-focused. He built us a great looking site with excellent functionality, that meets all of our needs and has the ability to grow with our organization for years to come.
Tarra Wellings
Director of Operations, Arrow Leadership
Need a website to help meet your goals? Choose Viewpoint and get exactly what you're looking for.