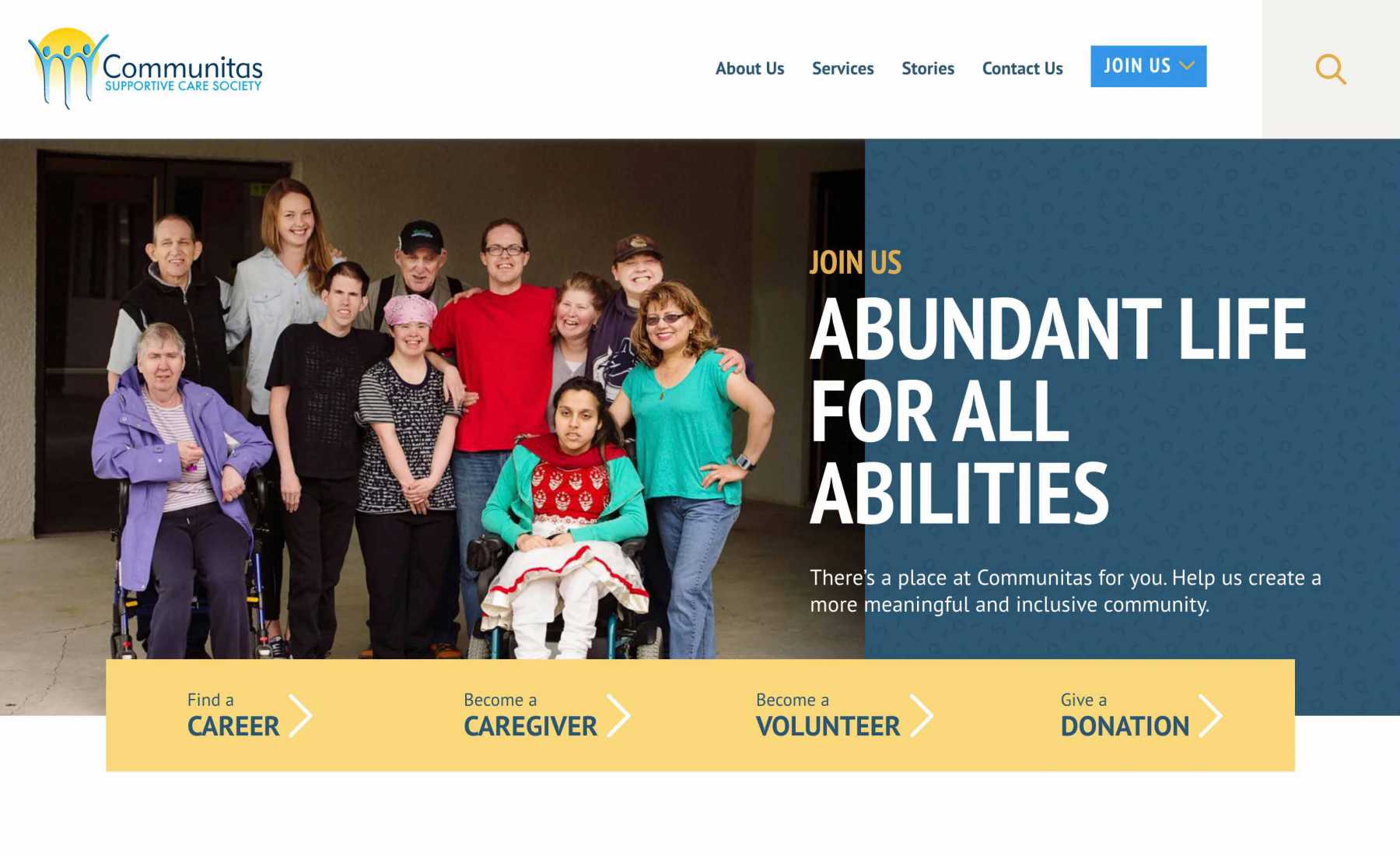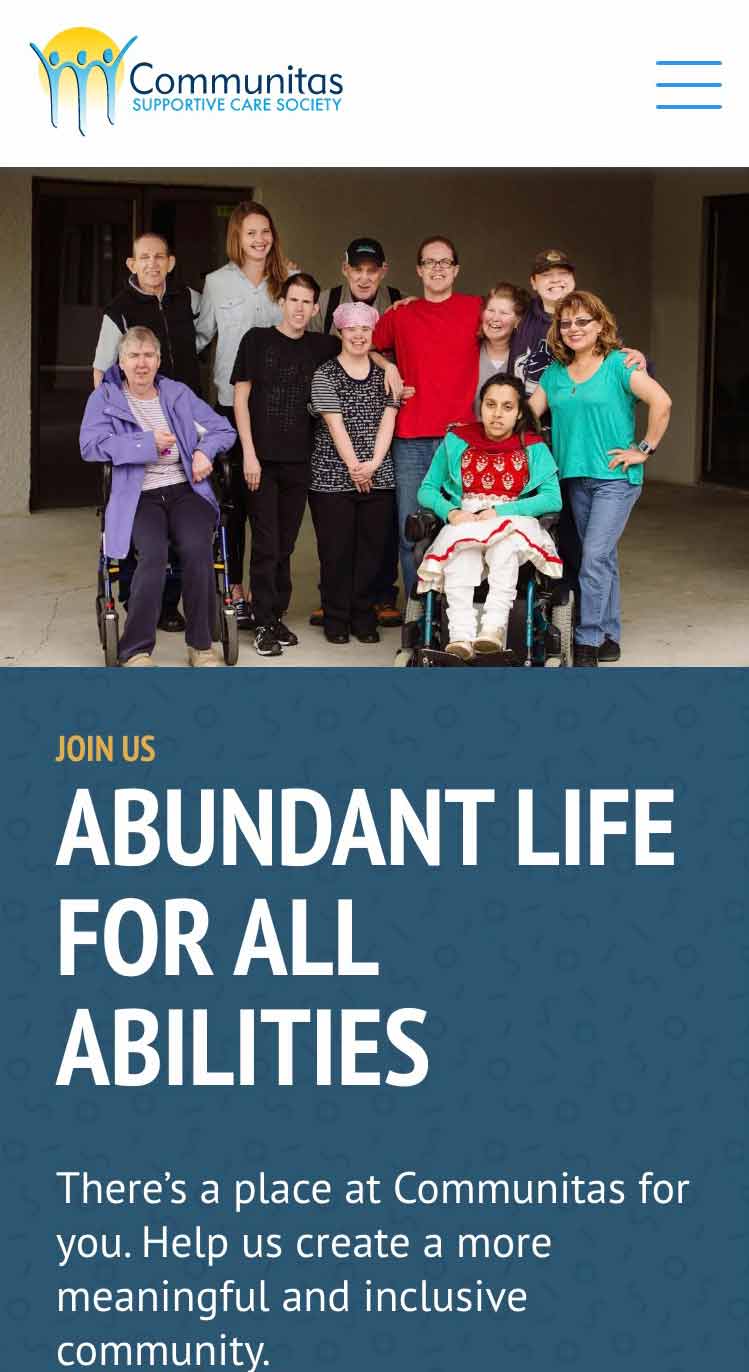 The Challenge
---
Communitas Supportive Care Society is a non-profit that provides services to people with disabilities across British Columbia. Their work is all about people, and they wanted a website that would reflect the human, relational aspect of their work. As a large, provincial organization, their website needed to be an attractive, functional tool for diverse tasks like fundraising, recruiting staff, and directing families to services.
The Solution
---
Communitas' new website focuses on people by using vibrant imagery, relational language and storytelling. Coupled with person-centered design and content are robust tools like donation forms, job postings and service directories that allow stakeholders to take action to join Communitas in their work.
Key Features
---
Custom Mobile-Friendly Web Design
Working with Communitas' in-house team, we designed a look and feel that reflects their relational, people-first attitude. The custom template performs on all screen sizes.

Integrated Donation Form
The donation form works right on the site without sending visitors to a third-party system. Communitas receives notifications every time someone makes a donation.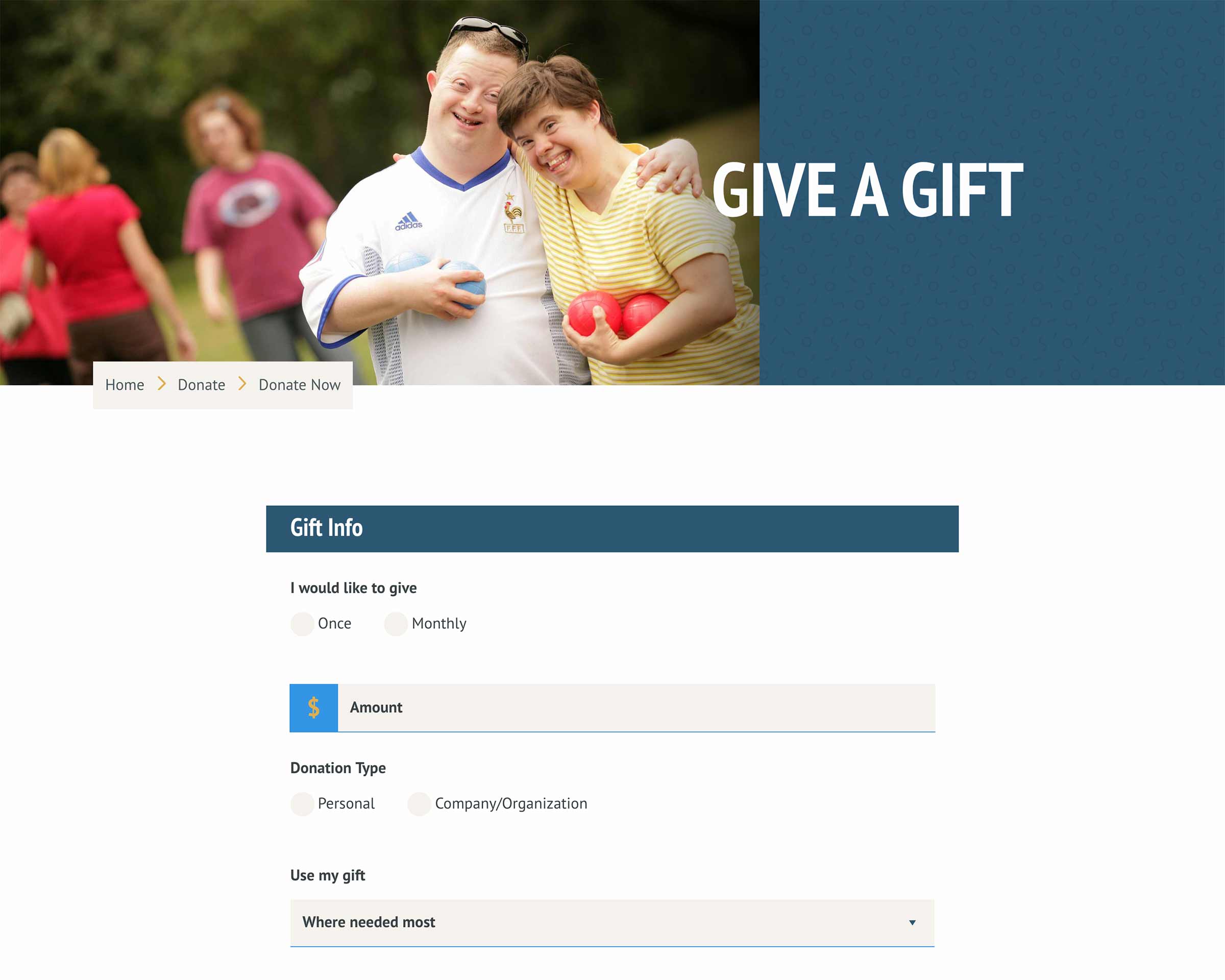 Email Marketing
Integration with the email marketing platform MailChimp allows Communitas to continue connections with their visitors. A custom-built email template means their emails match their website for stronger brand recognition.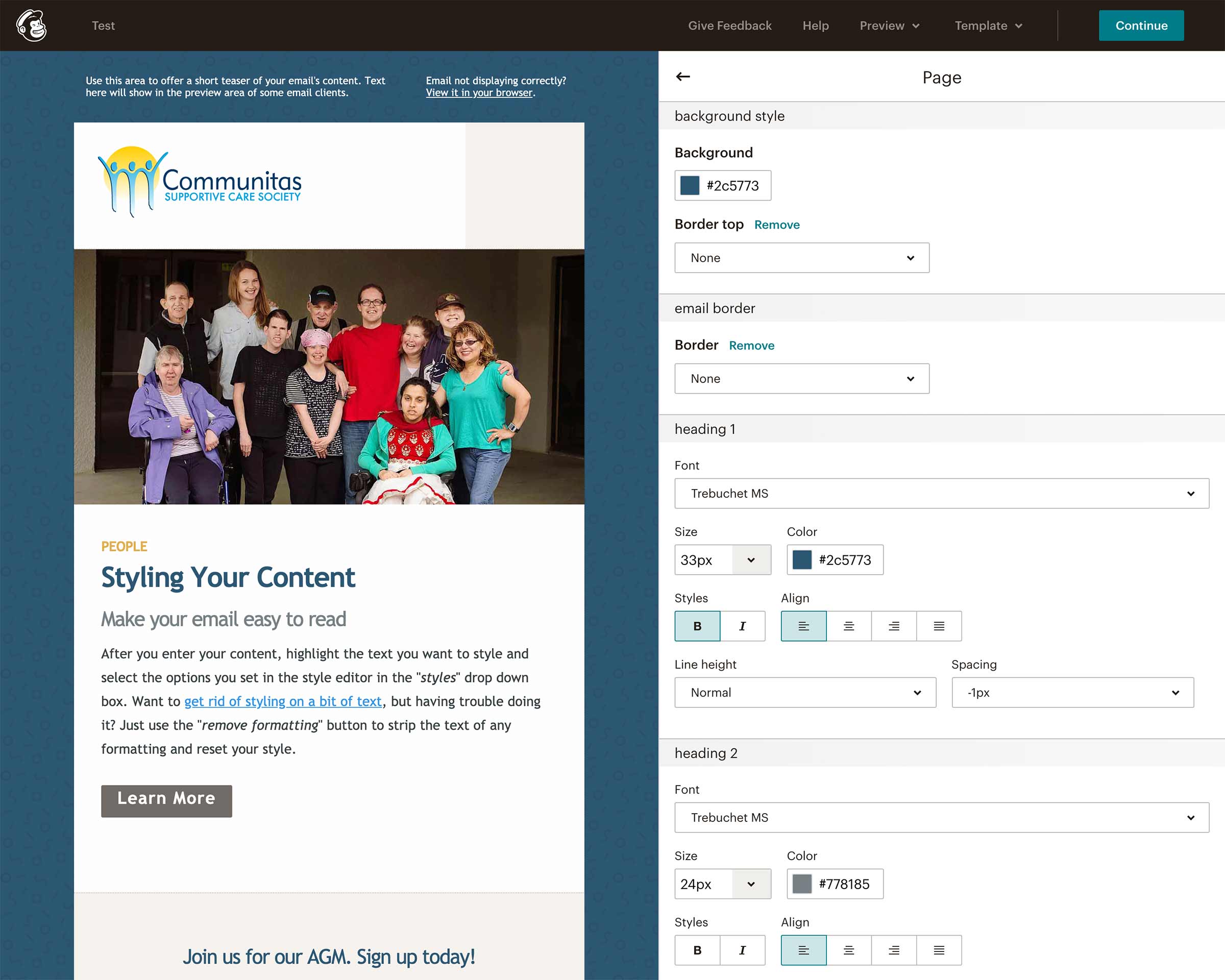 Customized Content Management System
Communitas is a diverse organization and needed a clean way to showcase the breadth of their services. The Directory of Services allows visitors to browse all of Communitas' offerings. Communitas can quickly and easily make changes that show up instantly on the site.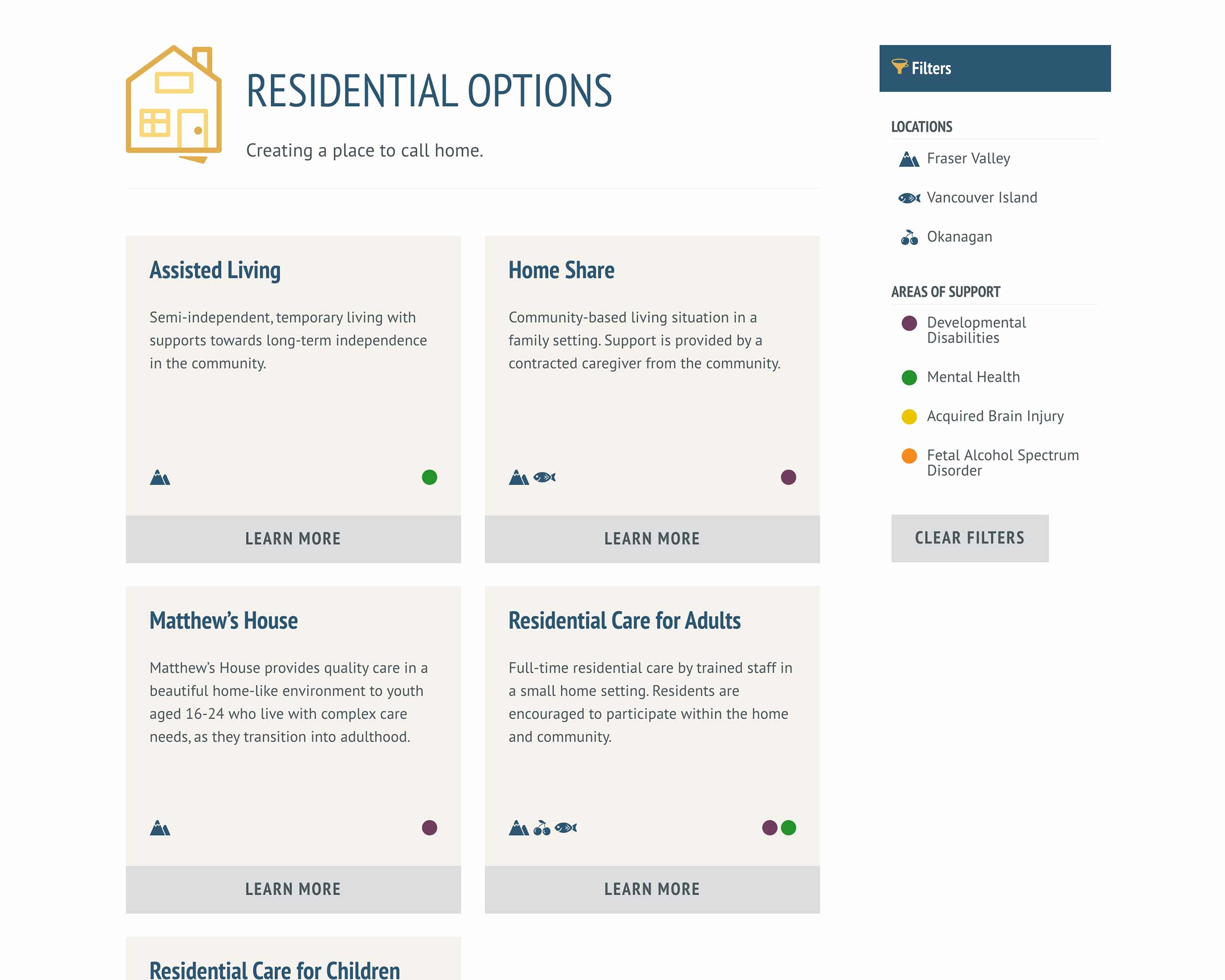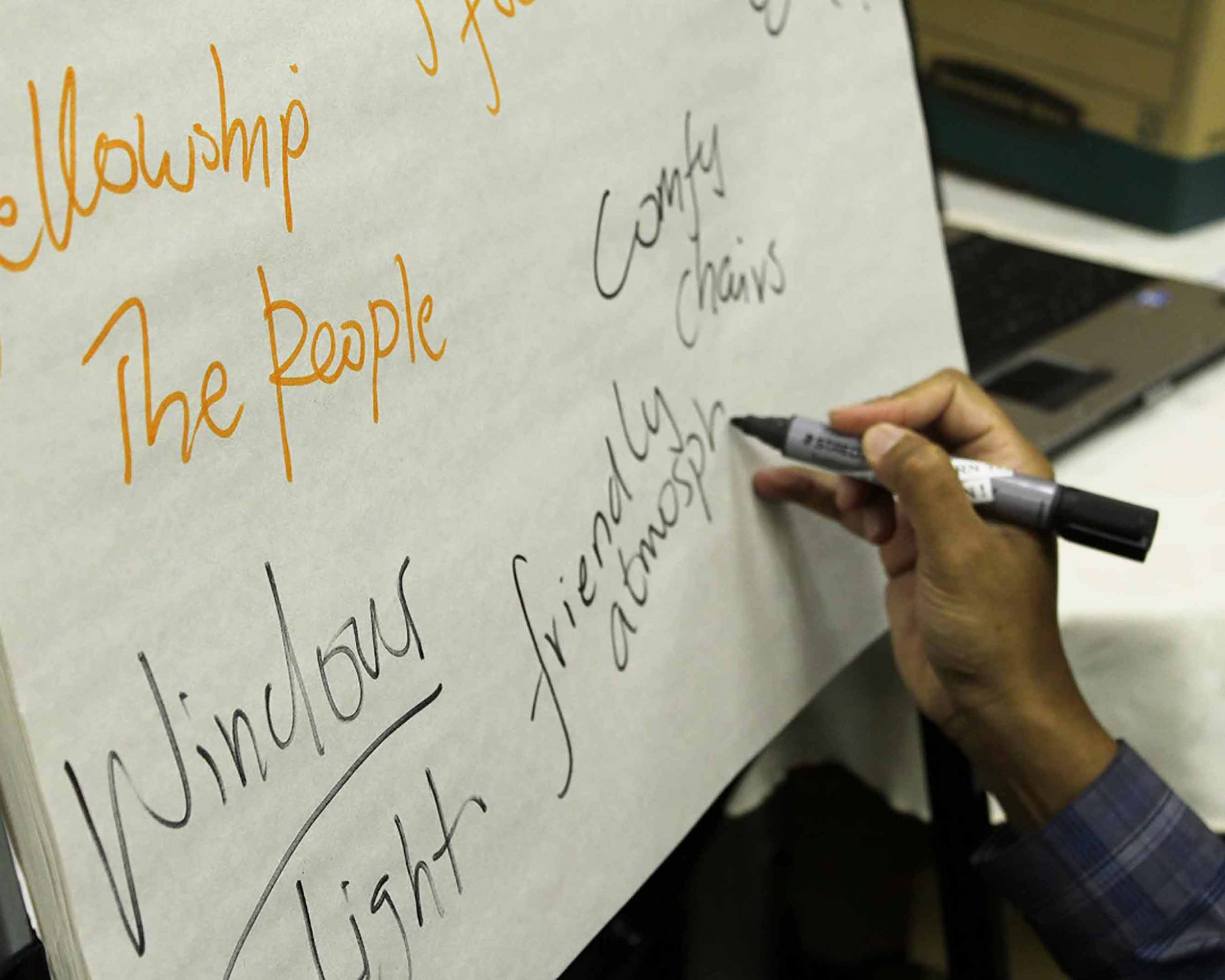 Feedback
Working with Jeremy was a very positive experience. He is committed to first understanding the needs of the client before offering design solutions, and provided us with an amazing product – on time and on budget! We thoroughly enjoyed our collaborative experience with Viewpoint Digital.
Karyn Santiago
CEO, Communitas Supportive Care Society
Need a website to help meet your goals? Choose Viewpoint and get exactly what you're looking for.