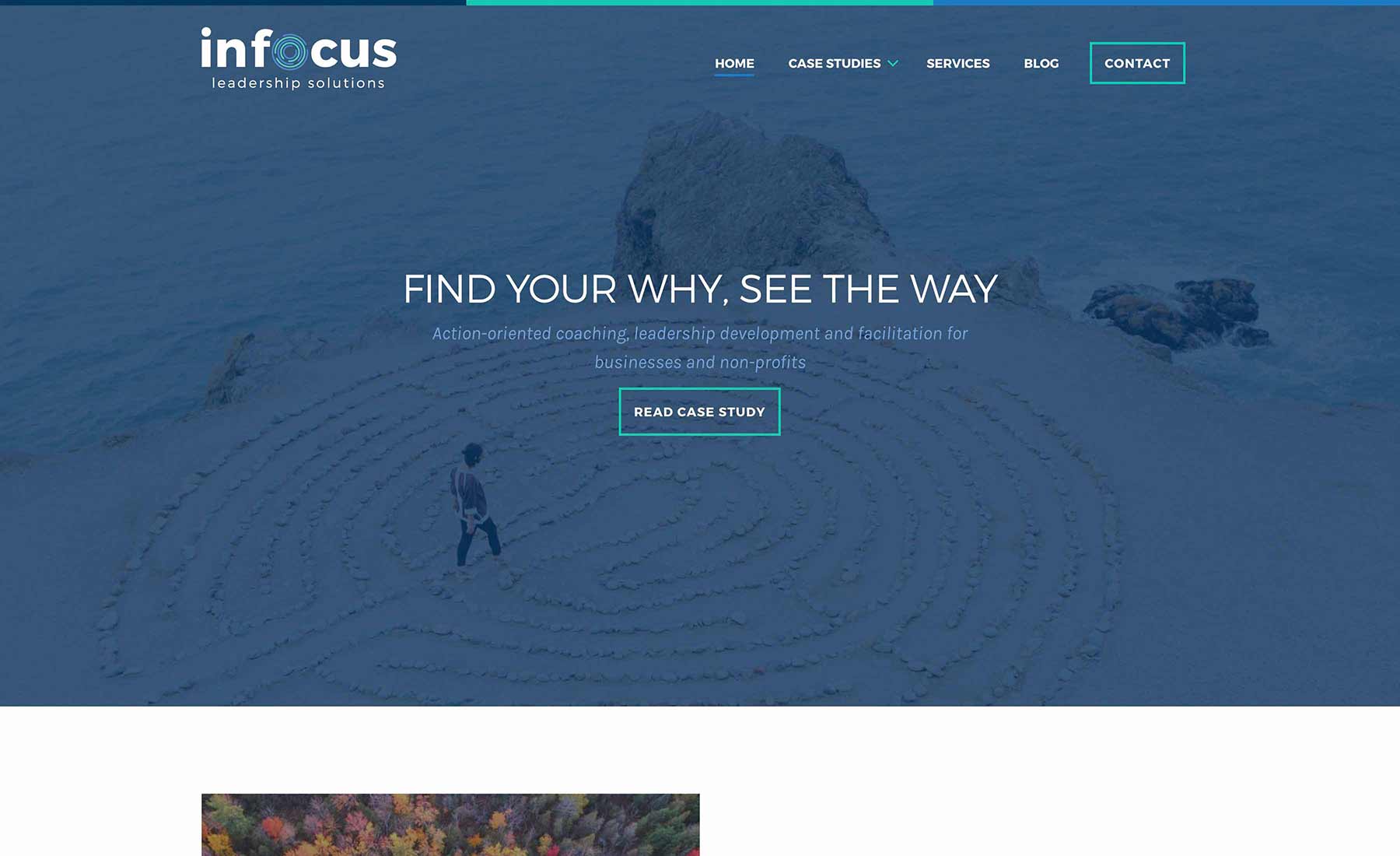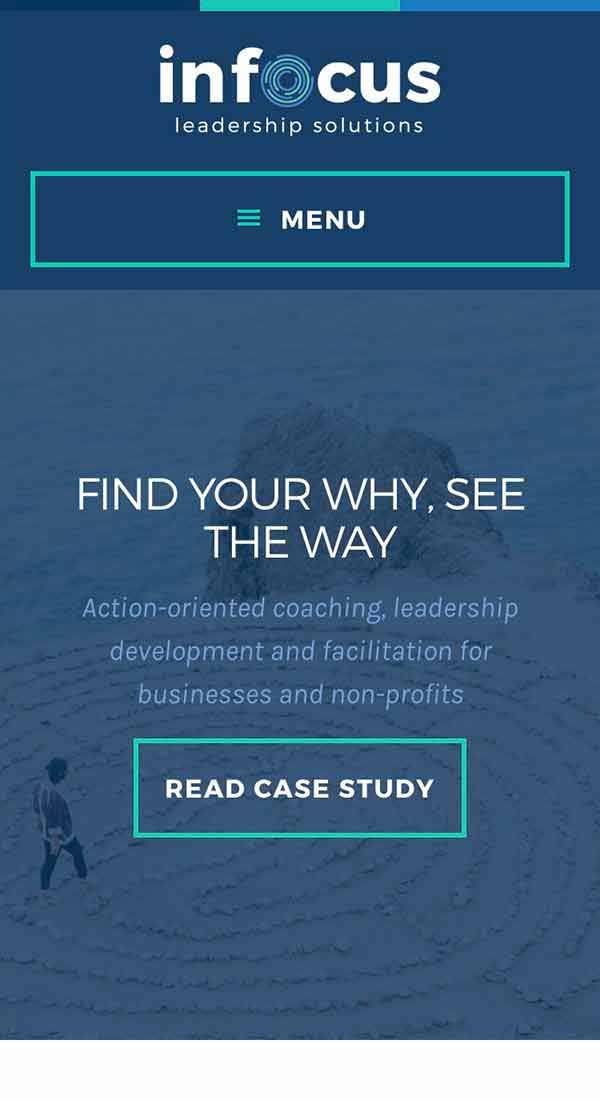 The Challenge
---
InFocus Leadership Solutions provides action-oriented coaching, leadership development and facilitation for businesses and non-profits to help them maximize effectiveness. Their services are powerful, personal and customized, but some in their target market are not familiar with how the services work or their value.
The Solution
---
We created a new brand identity and clear message to build the value of InFocus' services. Using case studies, we were able to tell the story of how InFocus makes a difference for their clients.
View Website
Key Features
---
Brand Design
InFocus helps companies find their way through difficult terrain. Their new logo uses a geometric pattern to represent complexity and also precision.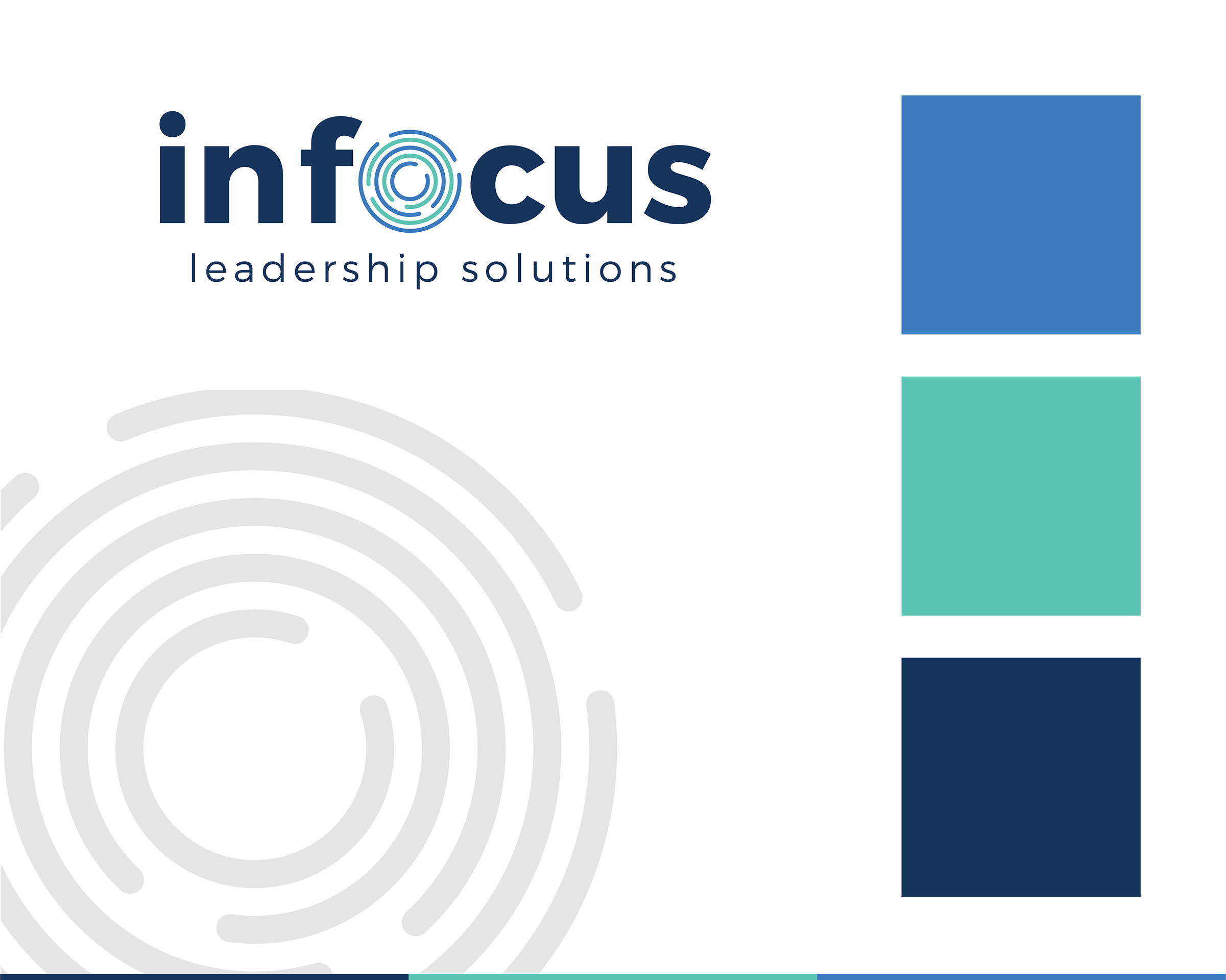 Custom Mobile-Friendly Web Design
The design of InFocus' website was heavily customized to reflect their values of clarity and action. Custom icons and animations enhance the originality of the design.

Crafted Case Studies
Show, don't tell, by drawing on real world stories and processes. Case studies focused on each area of service help explain the value of what InFocus does in an approachable and understandable way.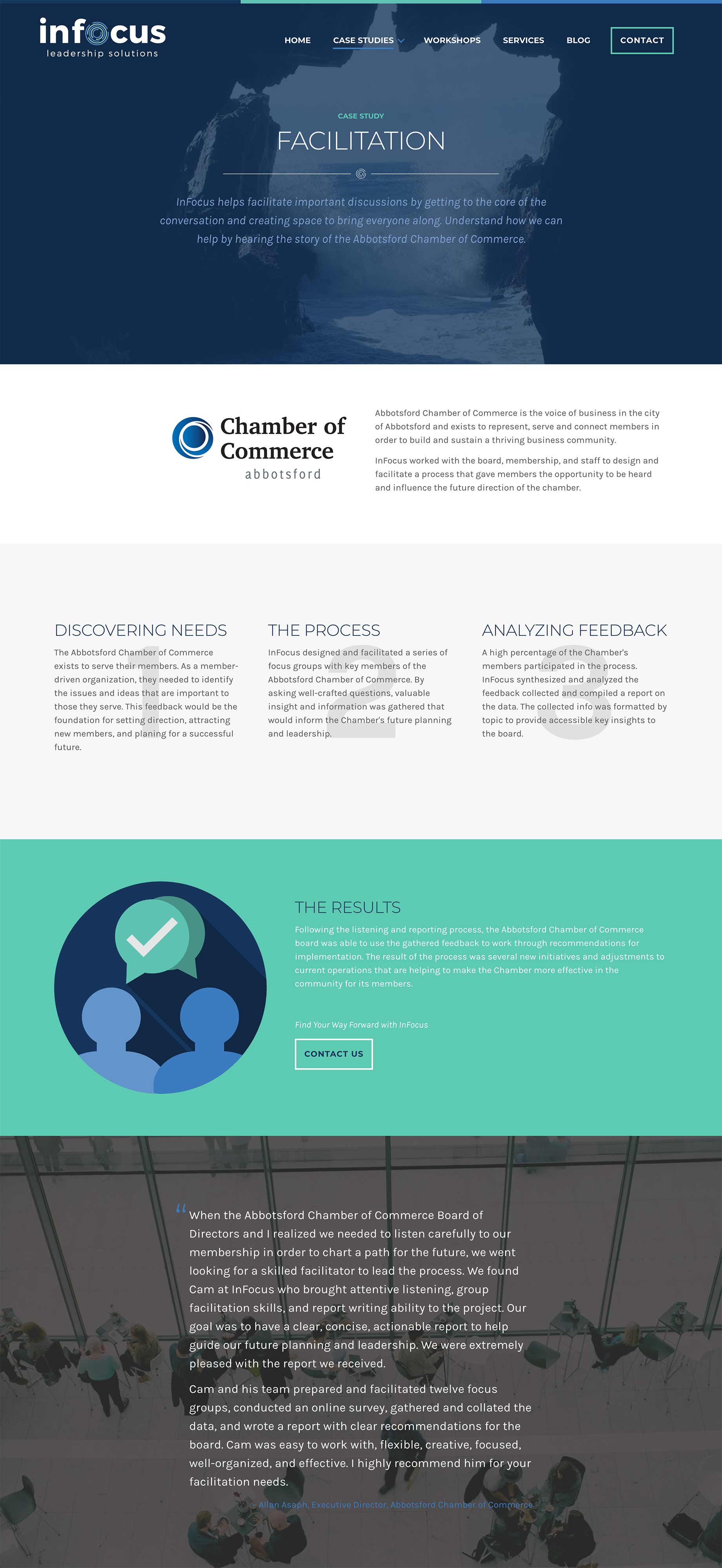 Enhanced Blog
By providing advice and resources through their blog, InFocus builds their value to clients. An enhanced blog provides social sharing and integrated call to actions to make it an effective tool for InFocus to connect with their audience.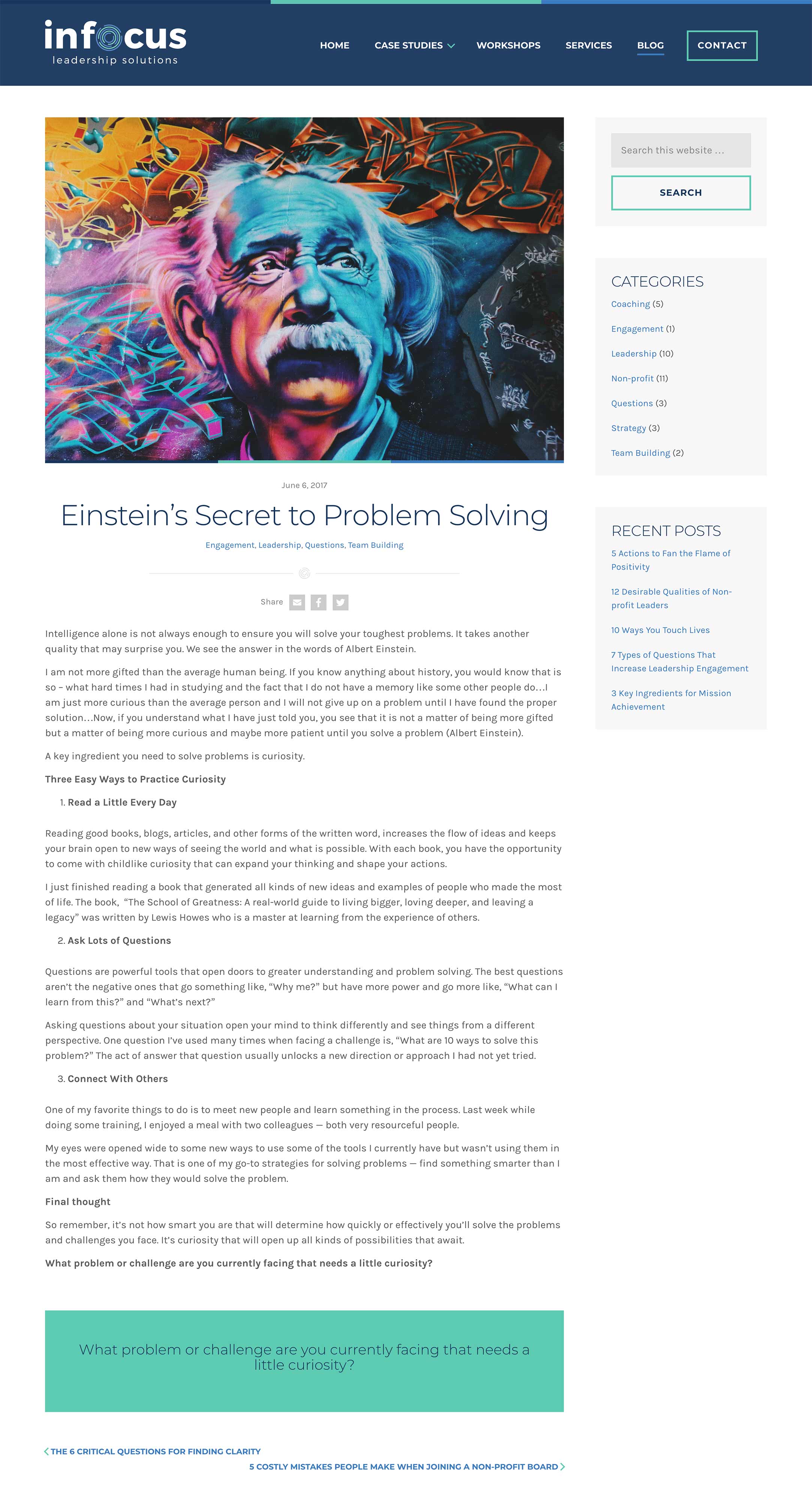 Marketing Integrations
By integrating with ConvertKit email marketing tools, InFocus is equipped to easily and automatically capture leads into their existing email marketing strategy.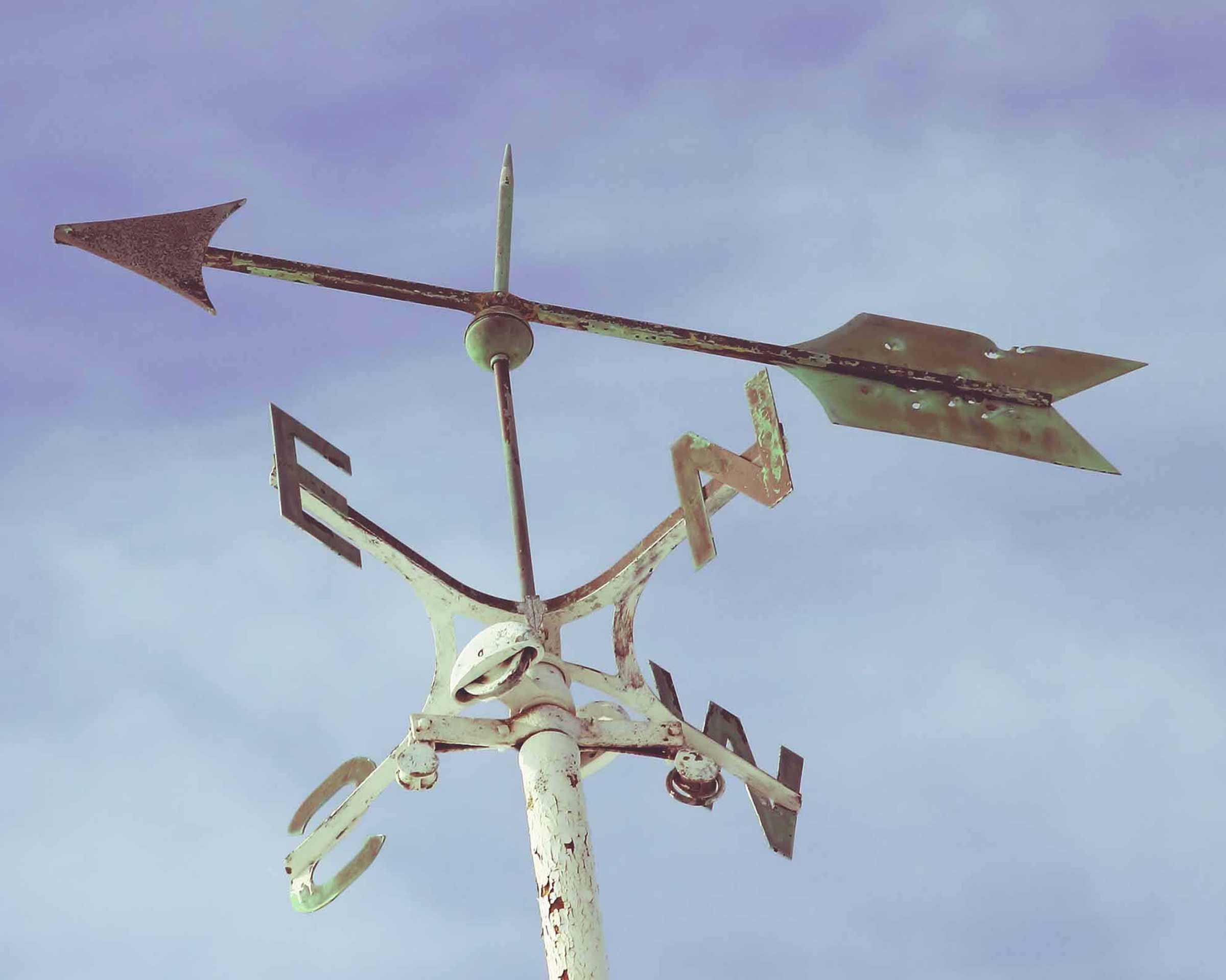 Feedback
Jeremy was easy to work with and took the mystery out of going from a tired brand to something fresh and clear. He spoke in a language I could understand and took my ideas and organized them in a way that made sense to my potential clients. I believe my new site will help me communicate my message more clearly and my methodologies for working with people and organizations. I appreciate the way the case studies promote my business and tell the story of what I do and how I do it.
Cam Taylor
Executive Coach, InFocus Leadership Solutions
Need a website to help meet your goals? Choose Viewpoint and get exactly what you're looking for.