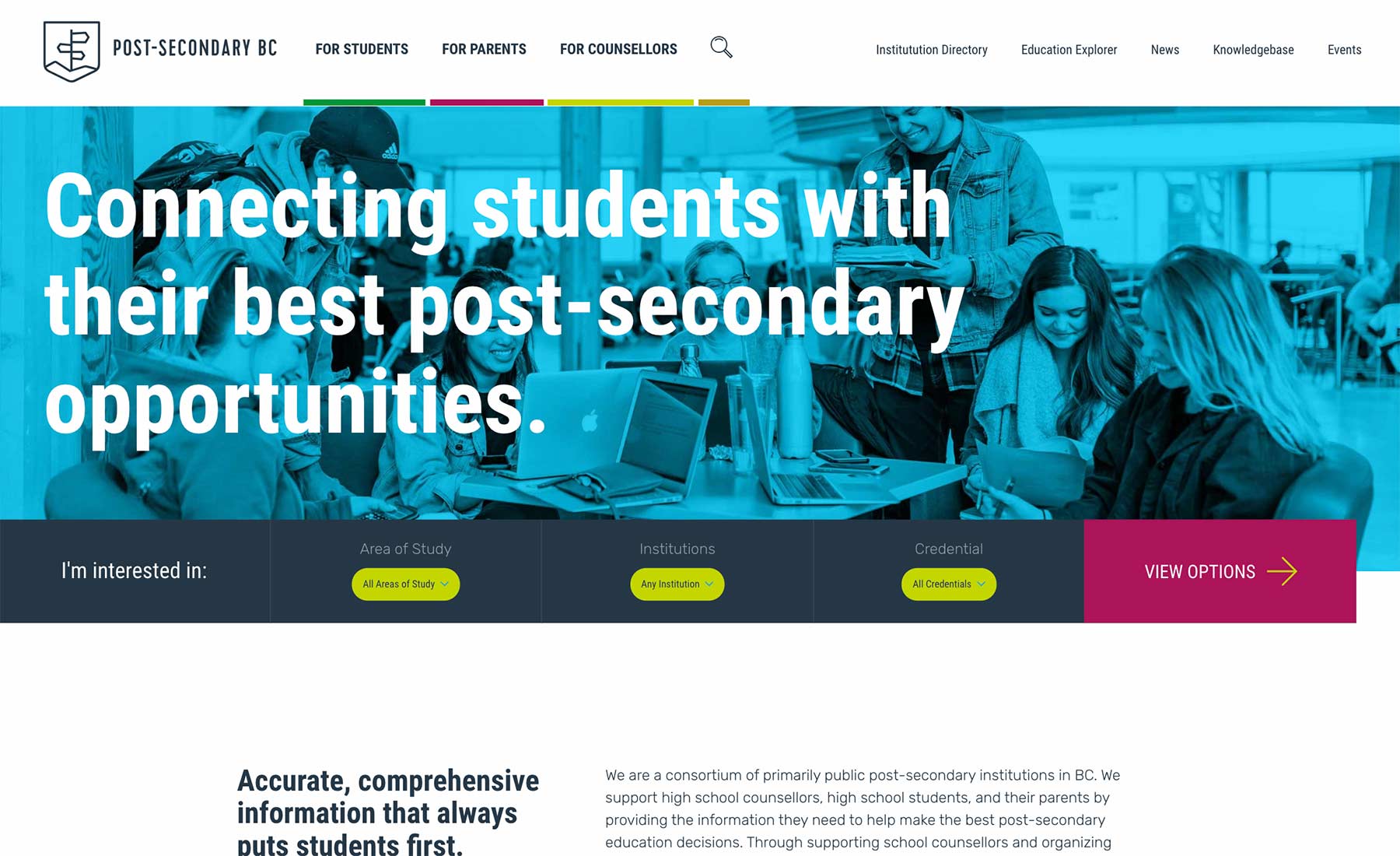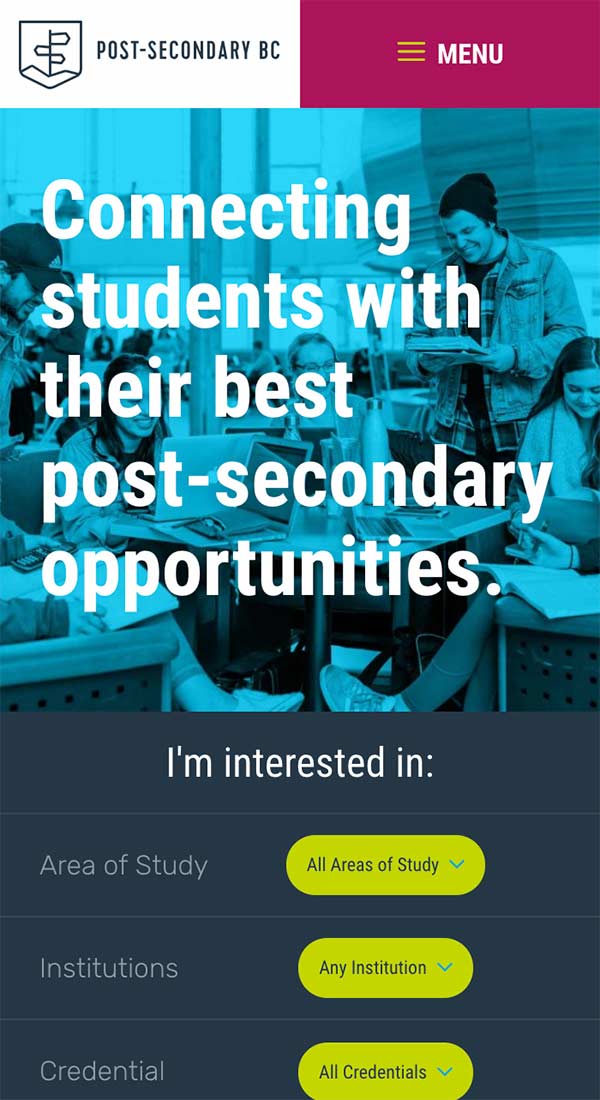 The Challenge
---
Post-Secondary BC is an association of 30 post-secondary institutions whose mission is to provide the most current information about BC's post-secondary options to students, their parents, and the high school counsellors who support them. By facilitating school presentations, community information evenings and high school counsellor updates, they provide comprehensive, real-time, and unbiased post-secondary information. They needed a website that would provide easy access to institution profiles, events and news for all their audiences.
The Solution
---
To establish value for both students and the institutions represented by Post-Secondary BC, we created a new, more approachable brand, and a modern website. The website provides multiple avenues for institutions to publish content, including key facts about their institutions and upcoming events. Post-Secondary BC is able to provide valuable information to their audiences and a new tool to their member institutions.
View Website
Key Features
---
New Brand Identity
Post-Secondary Institutes of BC needed to transition to a more approachable brand that positioned them as a resource for public good. After exploring naming options and the concerns of their audiences, we established a new brand identity: Post-Secondary BC.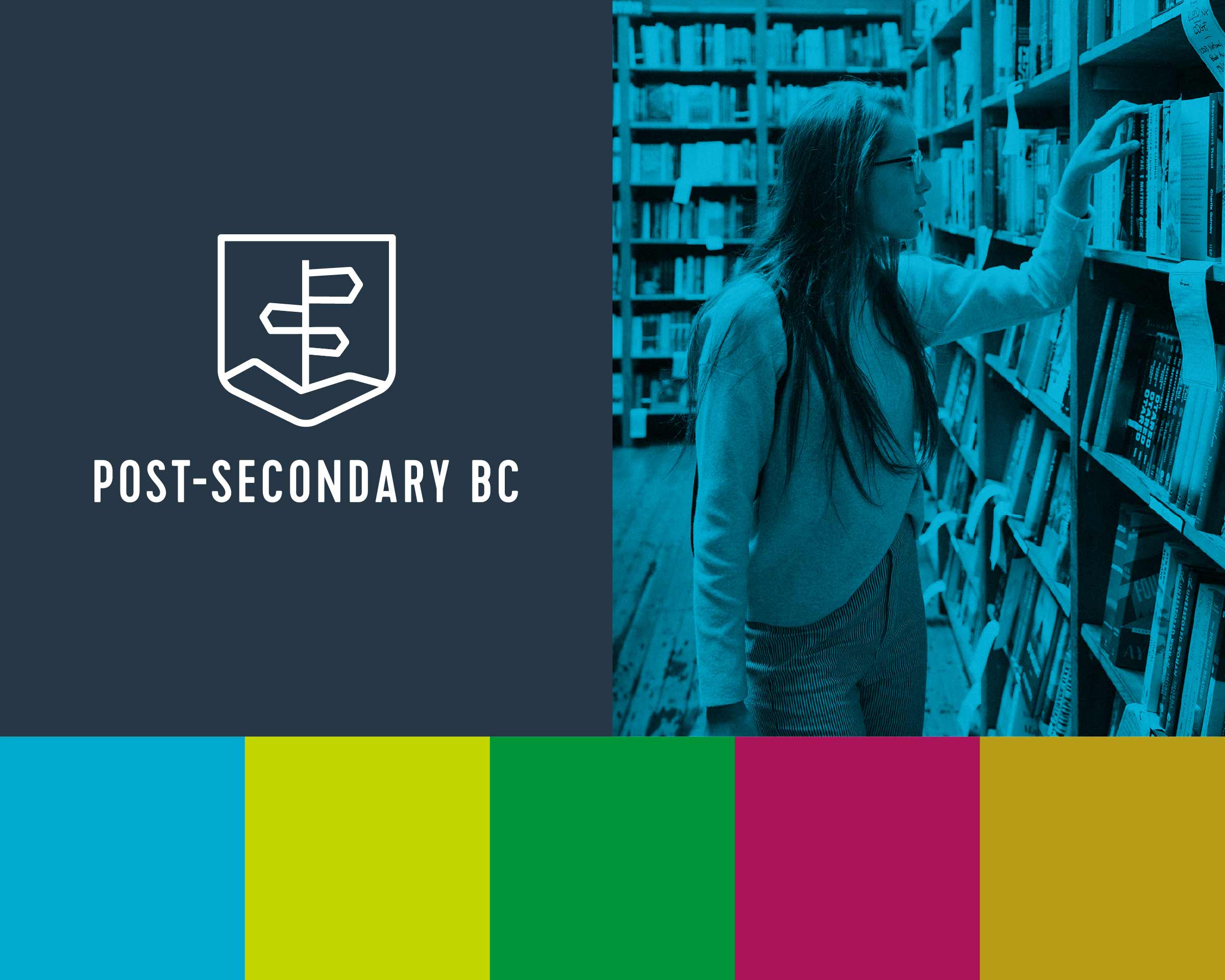 Custom Mobile-Friendly Web Design
The three main audiences of students, parents and high school counsellors each receive a unique focus in the navigation design. This brings visitors the info that is important to them. Interactive tools like the institution directory, institution comparison and an education explorer feature app-like user interface elements and live updating so visitors choose the options they want to see.

In-Depth Institution Profiles
Each member institution has access to manage their own profile on the site. Member institutions can log in and update any of the over 50 fields that describe their institution. Visitors to the site can compare institutions side-by-side.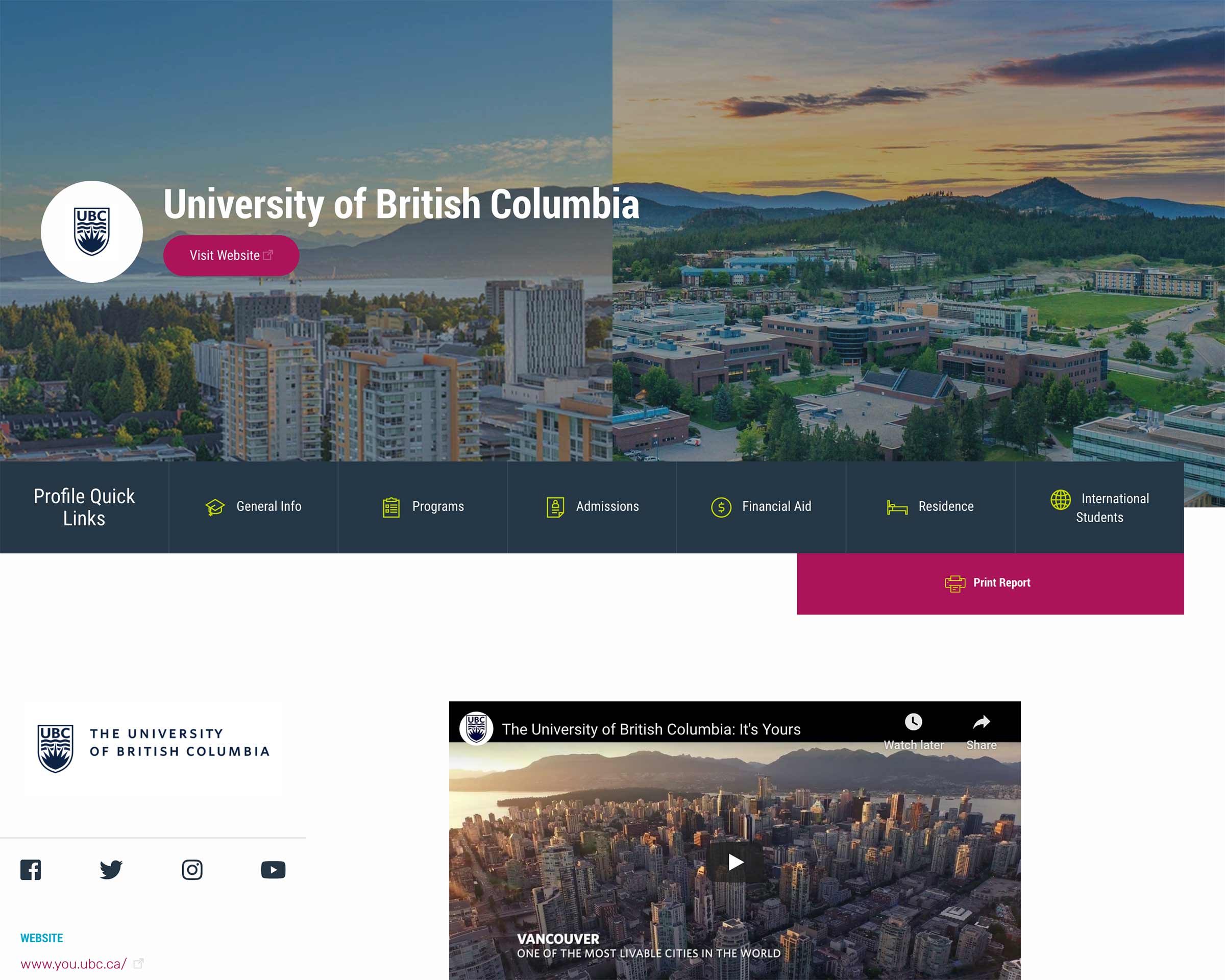 Interactive Education Explorer
To educate visitors about the many options for post-secondary education, we created an interactive education explorer tool. Visitors can choose the credential type, area of study and institutions they are interested in, then receive a summary report describing what the education path for those options looks like.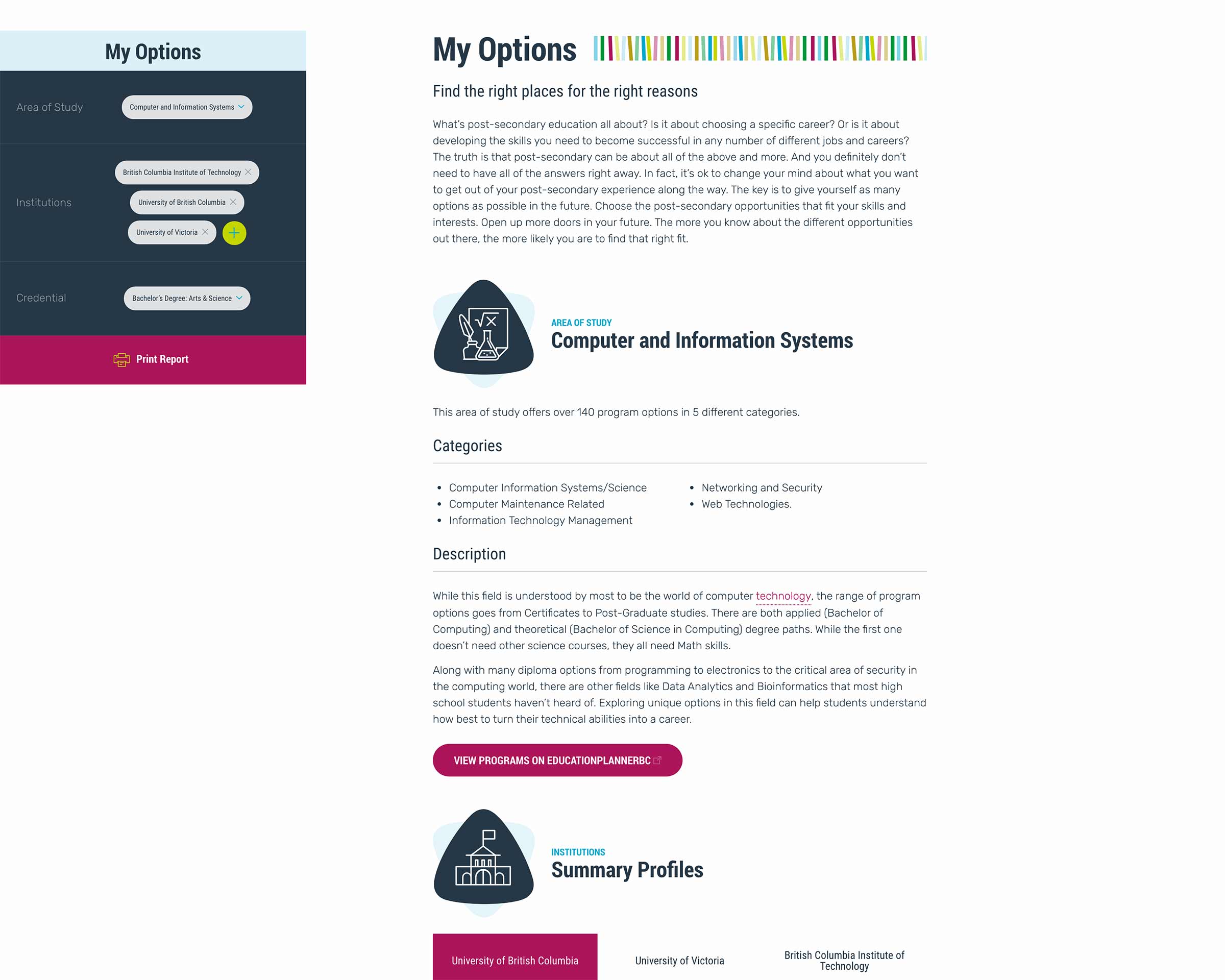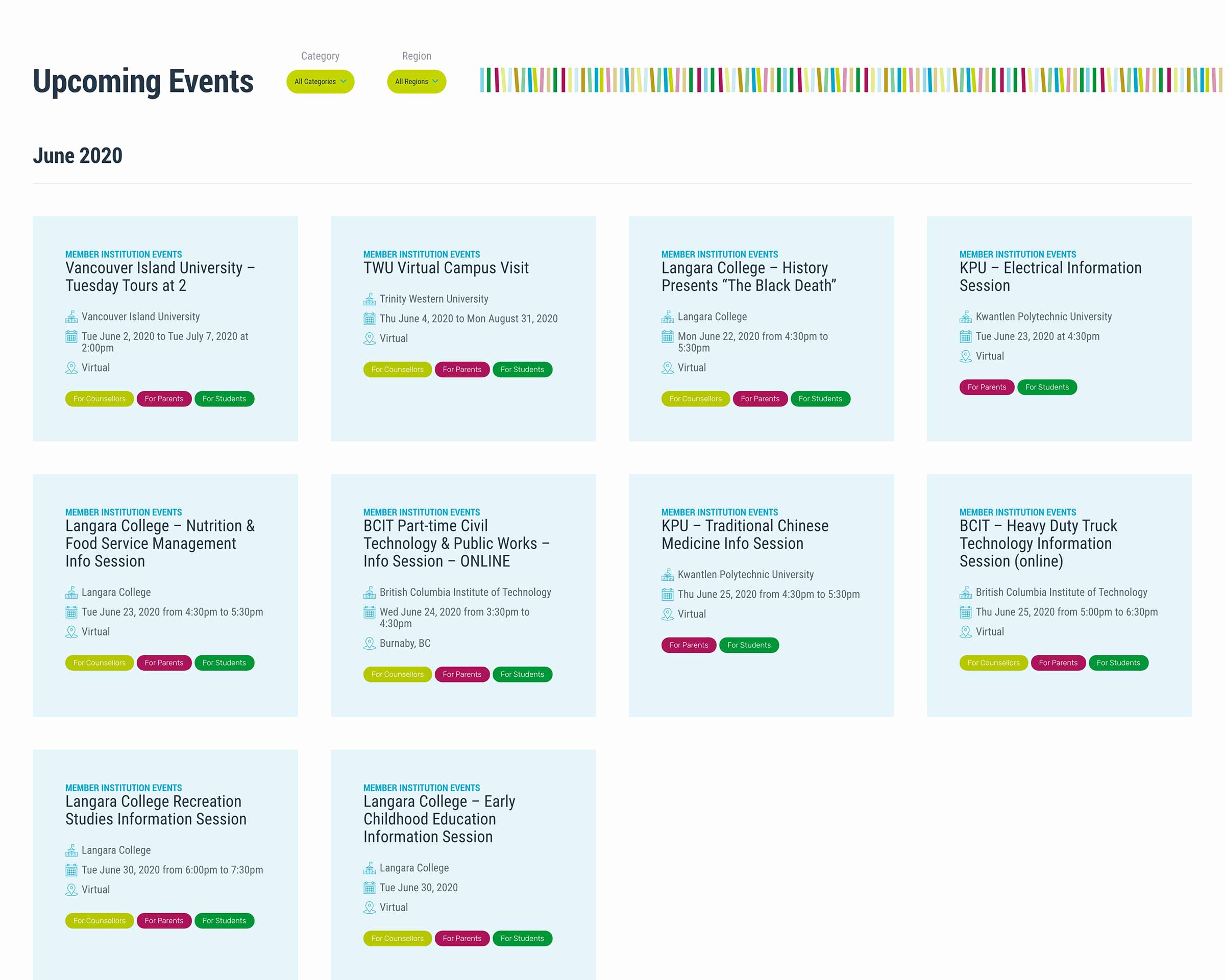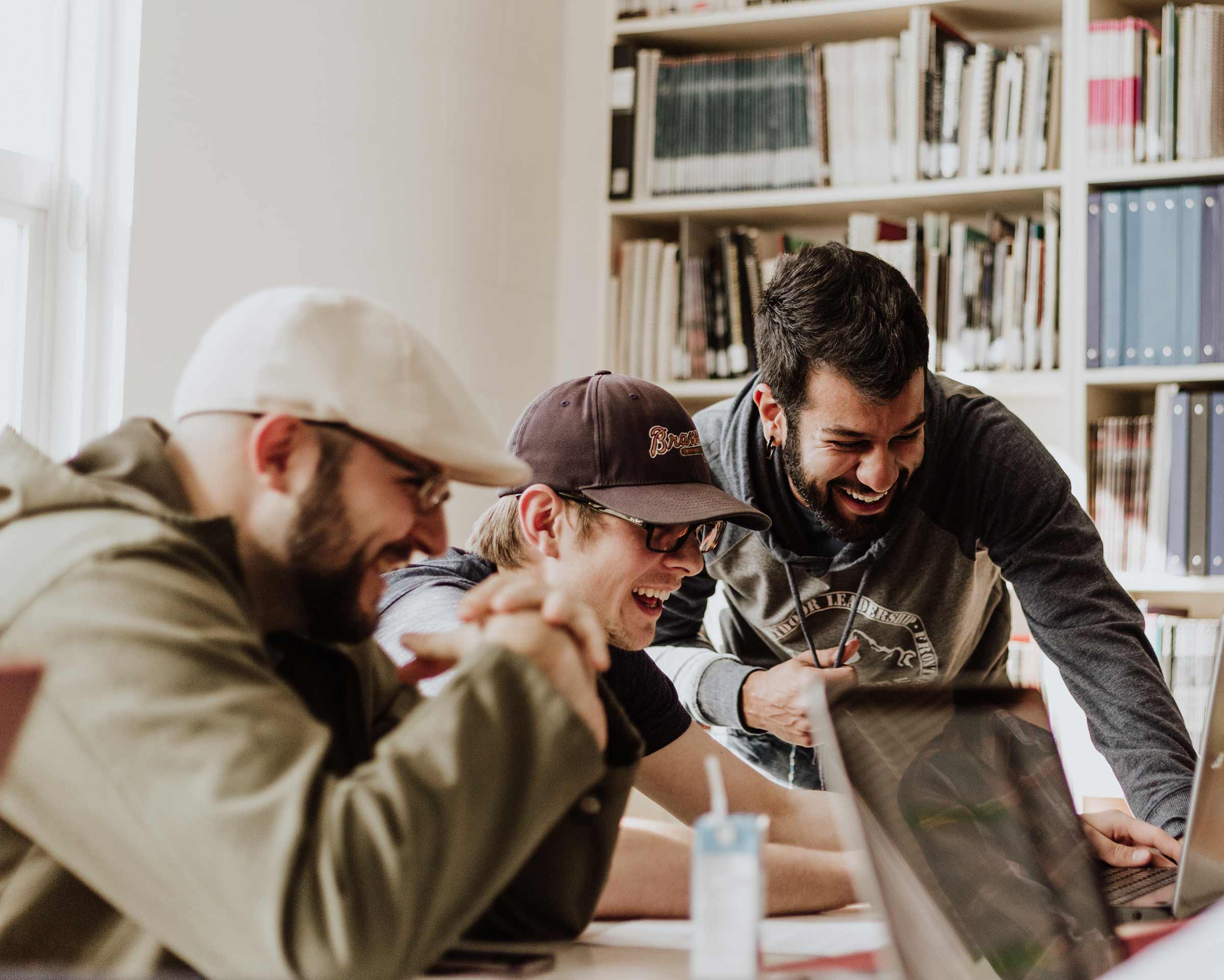 Feedback
Our new website, which allows all 30 of our member institutions to manage their own information and promote themselves in a highly professional manner, is the result of a great working relationship with Viewpoint Digital. Jeremy went out of his way to first understand what we needed and why, and the end result is a new, cost-effective online presence that will allow Post-SecondaryBC to be even more valuable to BC high school counsellors, students and parents in the years to come.
Josh Keller
Administrative Coordinator, Post-Secondary BC
Need a website to help meet your goals? Choose Viewpoint and get exactly what you're looking for.