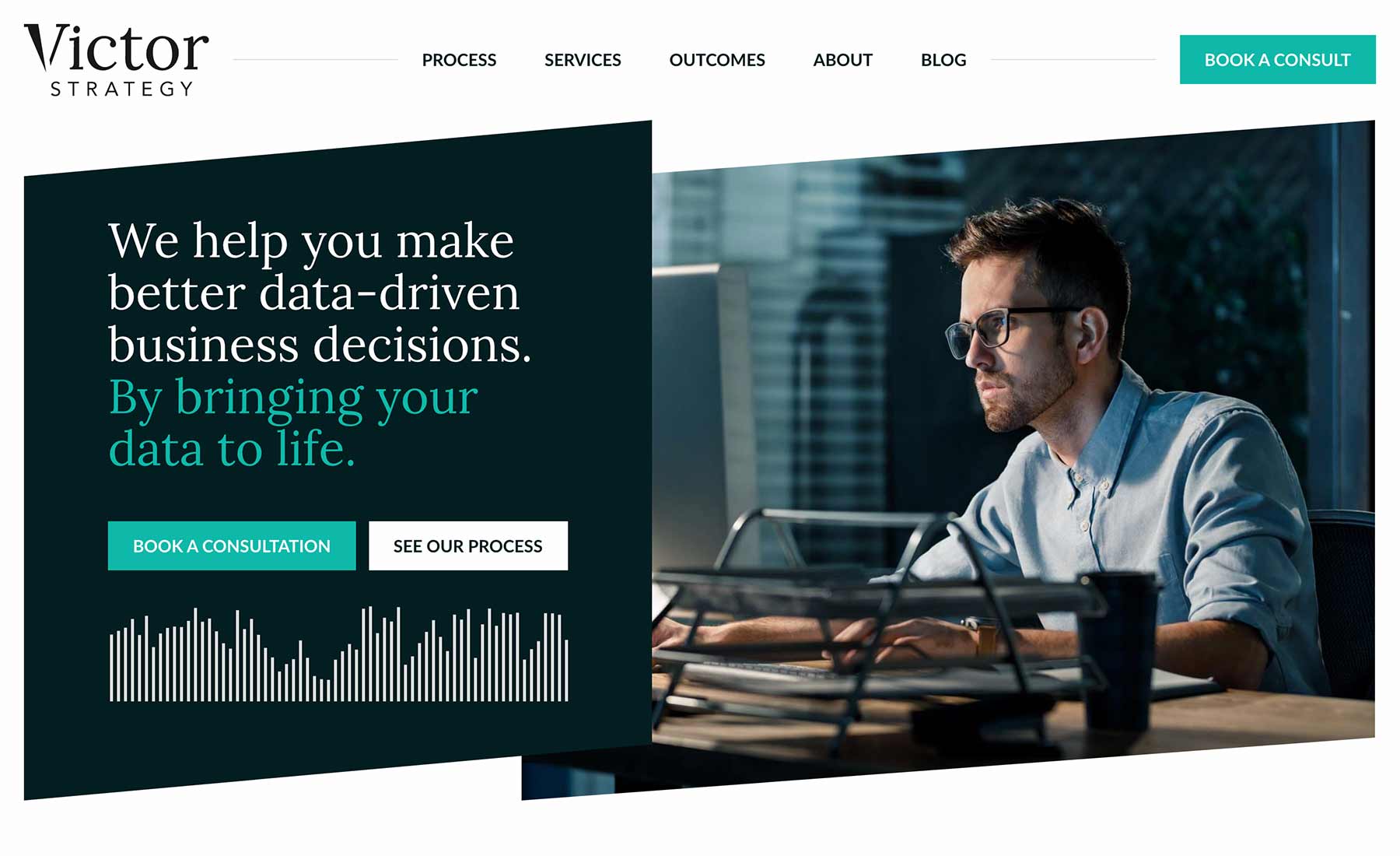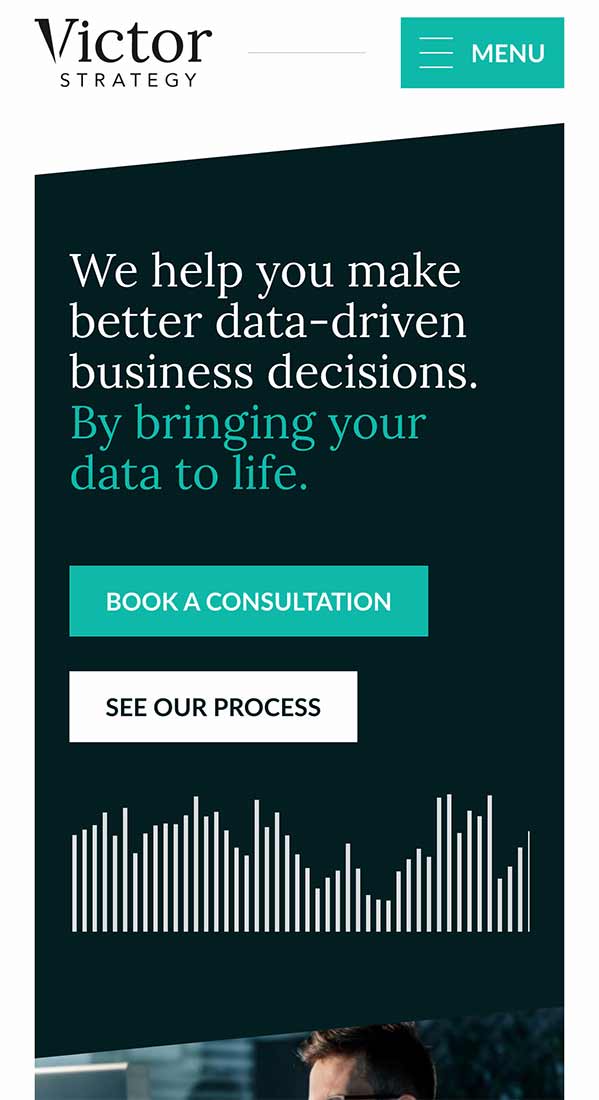 The Challenge
---
Victor Strategy are business consultants that provide data-driven decision-making through organization, visualization and analysis of business data. Their work has a powerful impact on business success, so they needed a look and website that captured their intellect, tools and expertise.
The Solution
---
Starting with a new brand look, we enhanced the identity of Victor Strategy with a design made up of clear layouts and crisp visuals. We helped Victor Strategy hone their pitch so their service offerings were clear, even to business owners who are new to the world of data-driven decision-making.
Key Features
---
Logo Design
Victor Strategy wanted a new brand that expressed the clarity their services bring: straightforward, strong and decisive action based on a solid and proven foundation. Through close consultation, we developed a logo that uses a classic look to communicate their experience, and sharp lines to reflect the intensity and power of their process.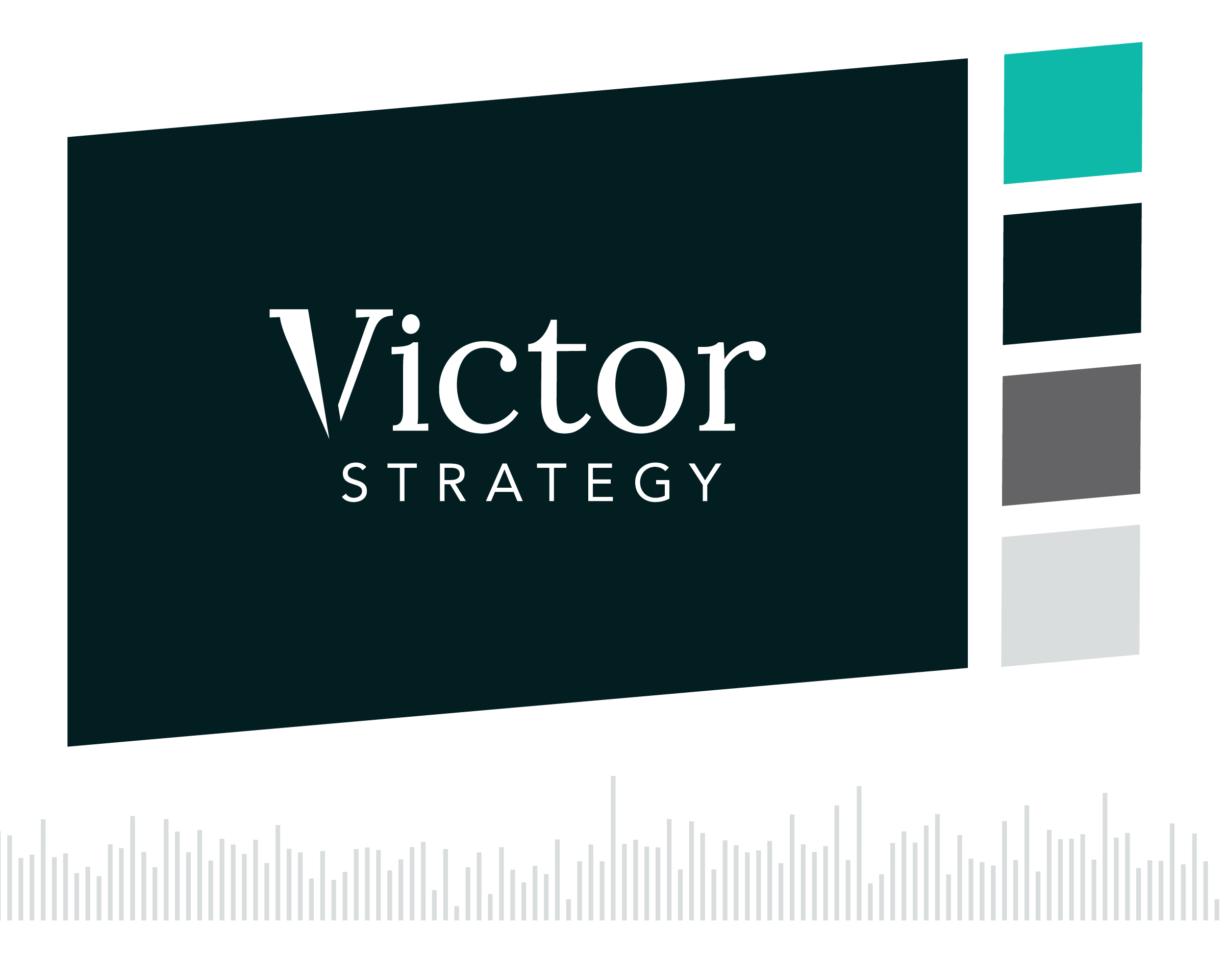 Custom Website Design and Development
A custom-built WordPress website gives Victor Strategy a polished platform to share their message and collect leads. Subtle design flourishes like animations and angled layouts speak to the quality of what Victor Strategy offers.

Message Development
Working alongside Victor Strategy's ongoing messaging efforts, we wrote website content that gets to the core of what Victor Strategy is about: understand your data, make better decisions. Connecting this message to the Victor Strategy's process and services builds up the value of the offering in the eyes of prospective clients. By making these connections, Victor Strategy can more confidently express the deep value that was already present in their work.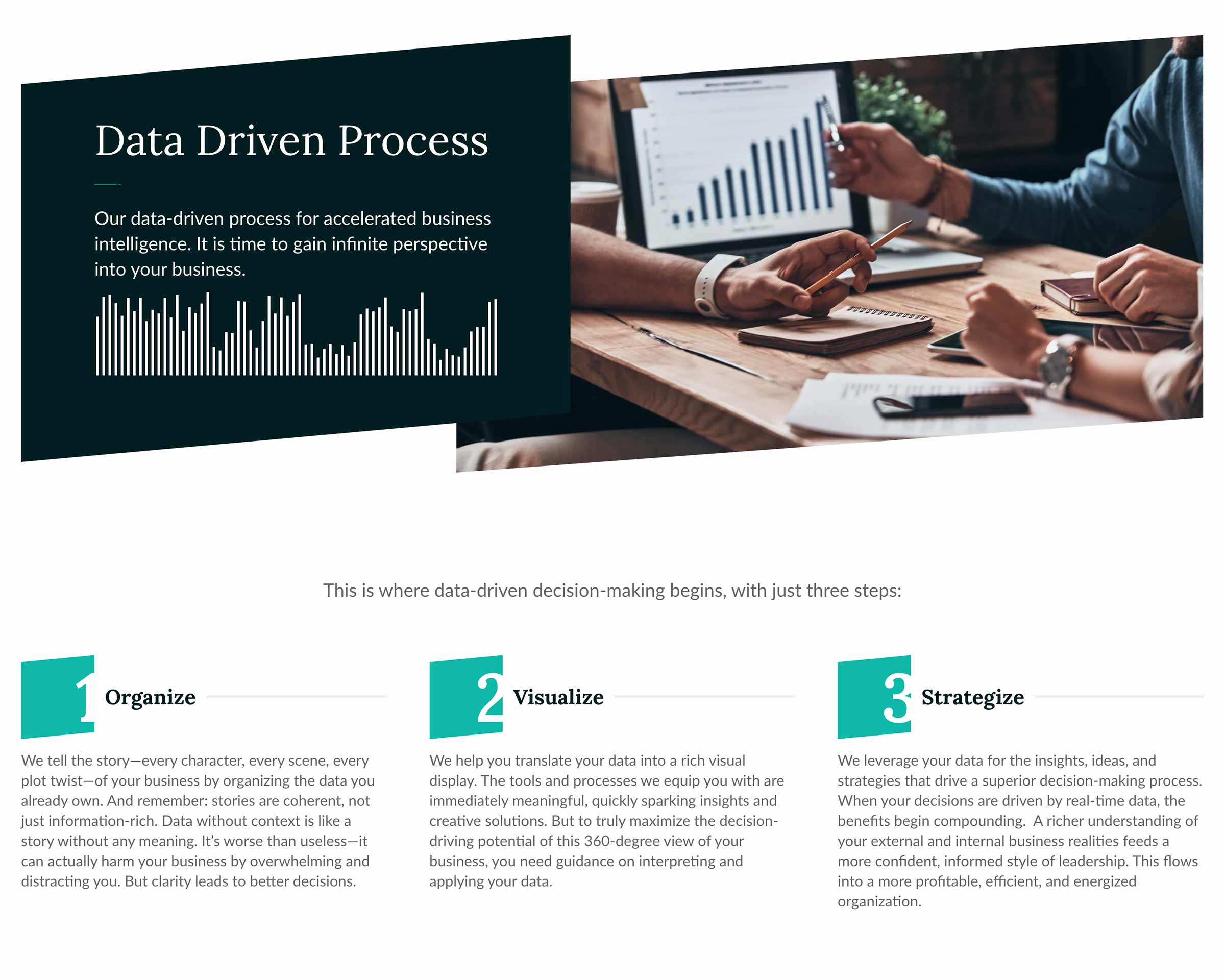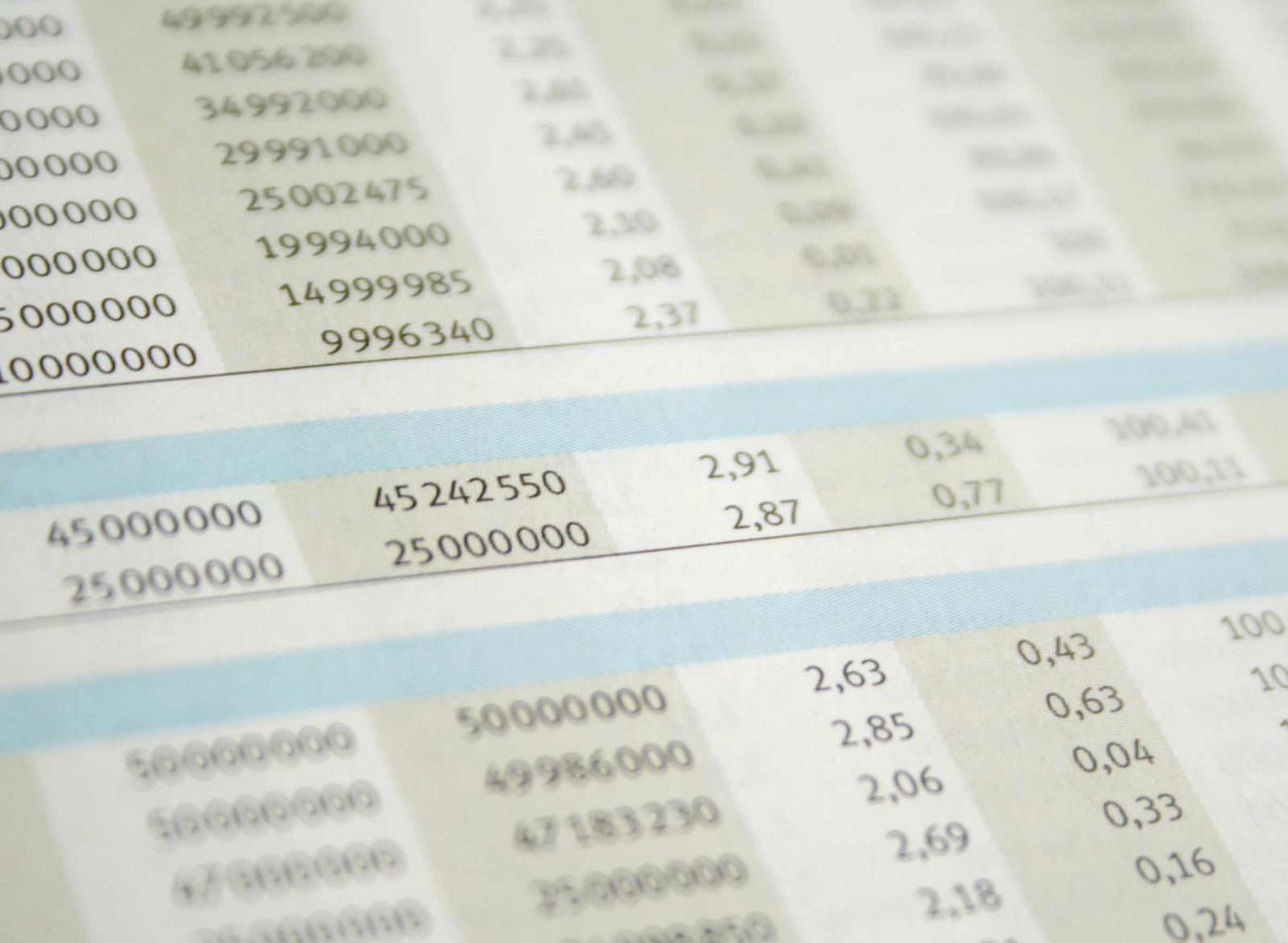 Feedback
Working with Jeremy at Viewpoint is a truly human experience. He brings a refreshing deep personal interest into the success of your site and brand which helped us express the professional yet simple attitude we were looking for.
Thomas Membury
Founder, Victor Strategy
Need a website to help meet your goals? Choose Viewpoint and get exactly what you're looking for.