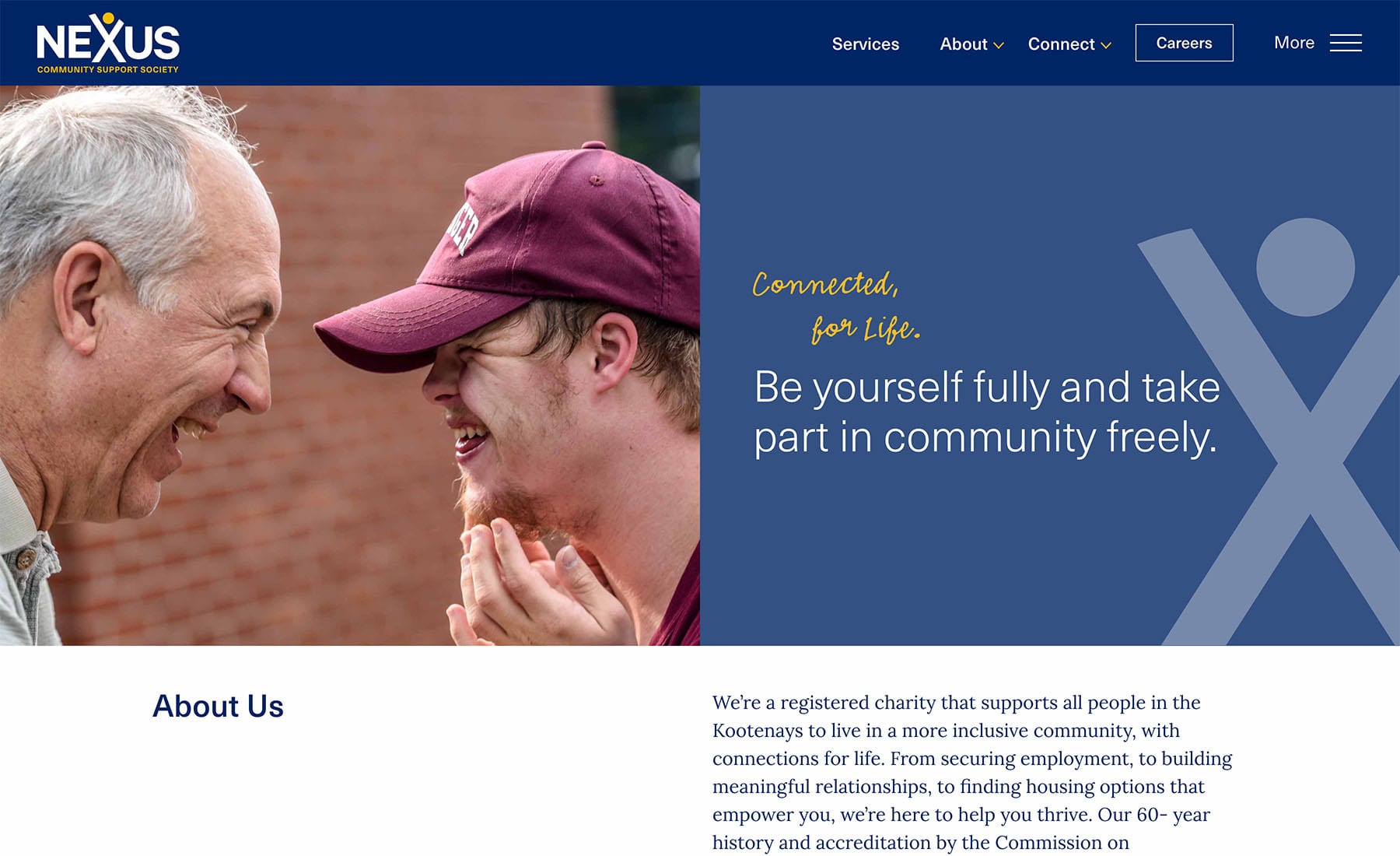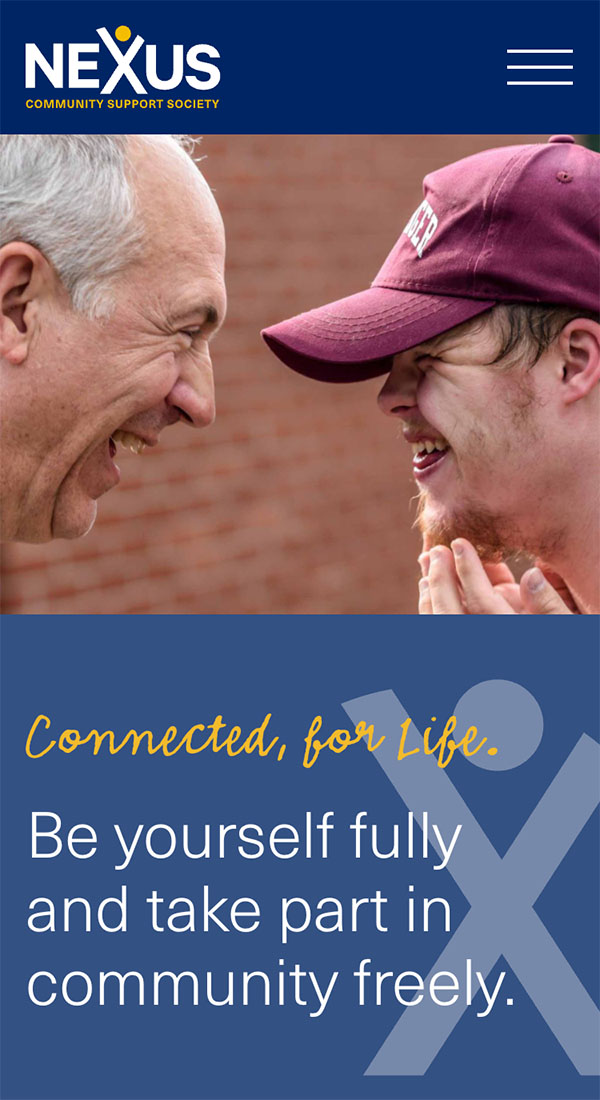 The Challenge
---
NEXUS Community Support Society was at an important juncture in their history, amalgamating two registered charities that support people living with disabilities in the Kootenay region. They needed a new brand identity and a new website to launch the venture. Their new site needed to represent the rich history and track record of both charities, and provide new tools to communicate with stakeholders and recruit employees.
The Solution
---
The WordPress website Viewpoint Digital designed and developed for NEXUS Community Support Society gives a digital expression to their new identity while preserving the values that has been part of their work for decades. Through an intensive consultation process, Viewpoint Digital worked with NEXUS staff to identify the tools and content organization they needed to share job postings, news updates, events and services. The resulting site is a collaborative work that reflects NEXUS Community Support Society's DNA throughout.
View Website
Key Features
---
Brand Identity Formation
As a grassroots organization, NEXUS wanted to take the lead on creating their new identity. They provided a name and brand concept which Viewpoint Digital refined.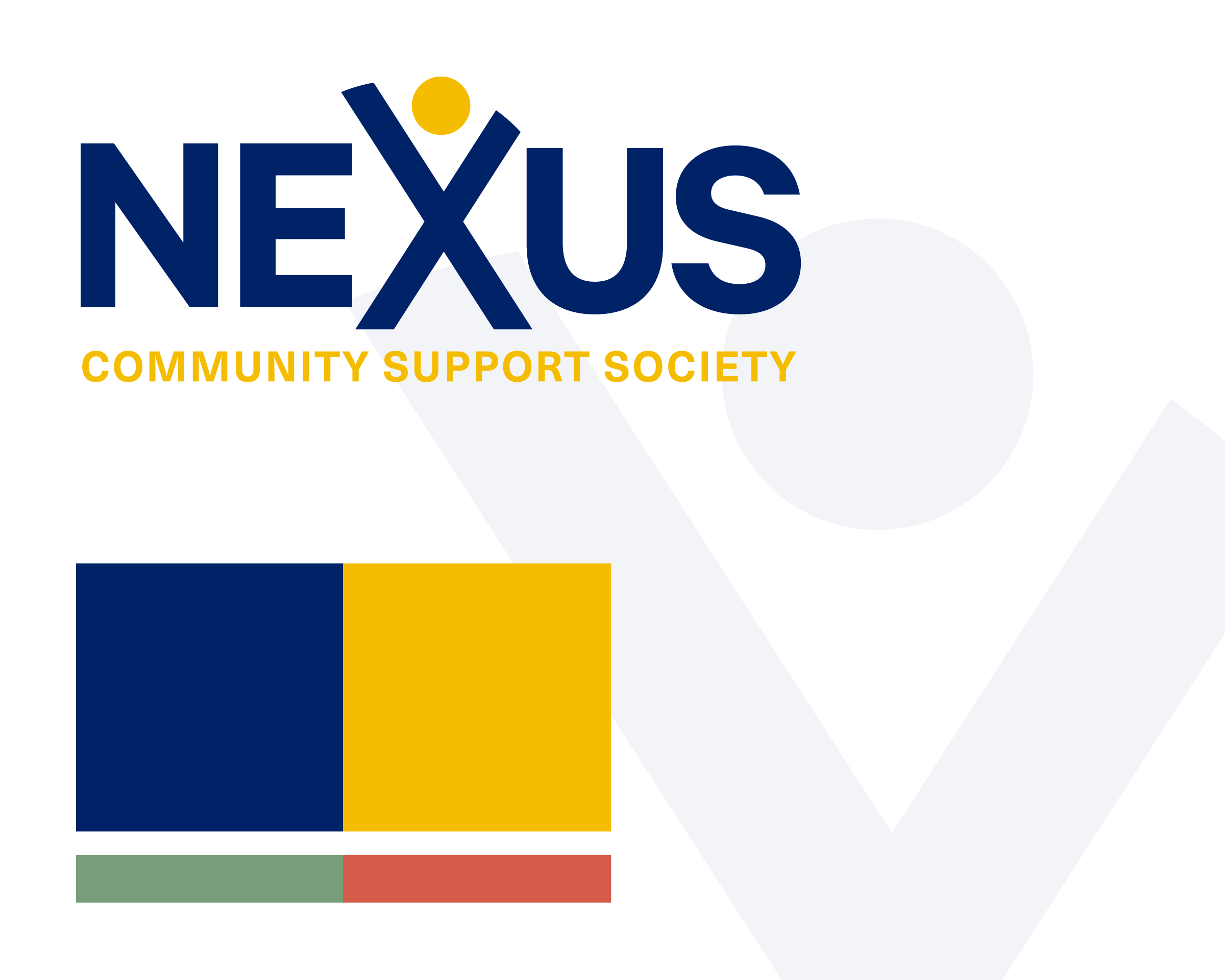 Values-Centric Design
NEXUS is all about the people they support. Their website design makes use of hand-drawn iconography, rich imagery and a simple to use layout to represent their people first approach.

Service Directory
Visitors can browse the gamut of services offered by NEXUS, exploring the ways NEXUS supports their community. Services are organized by the type and location to help visitors find the right fit.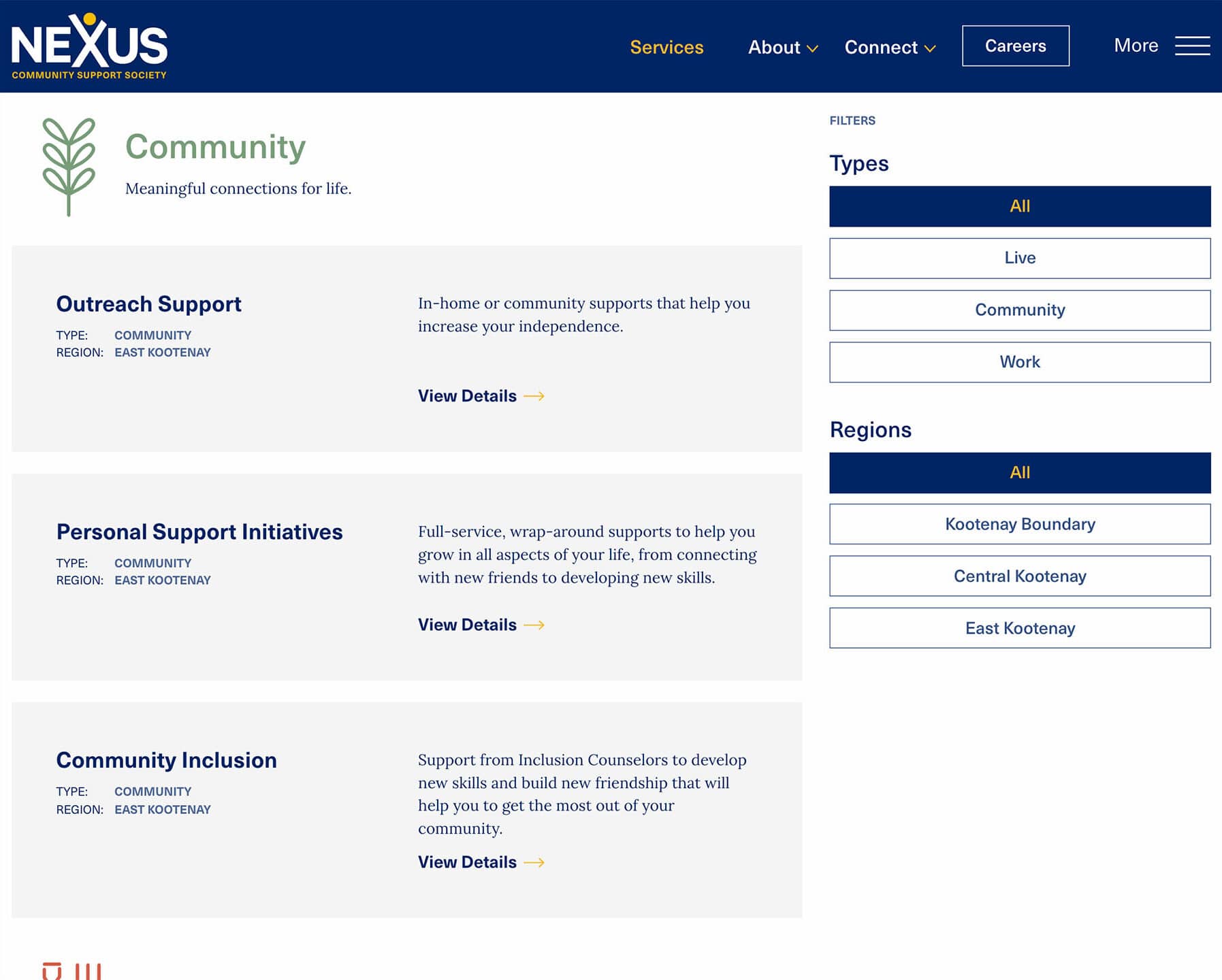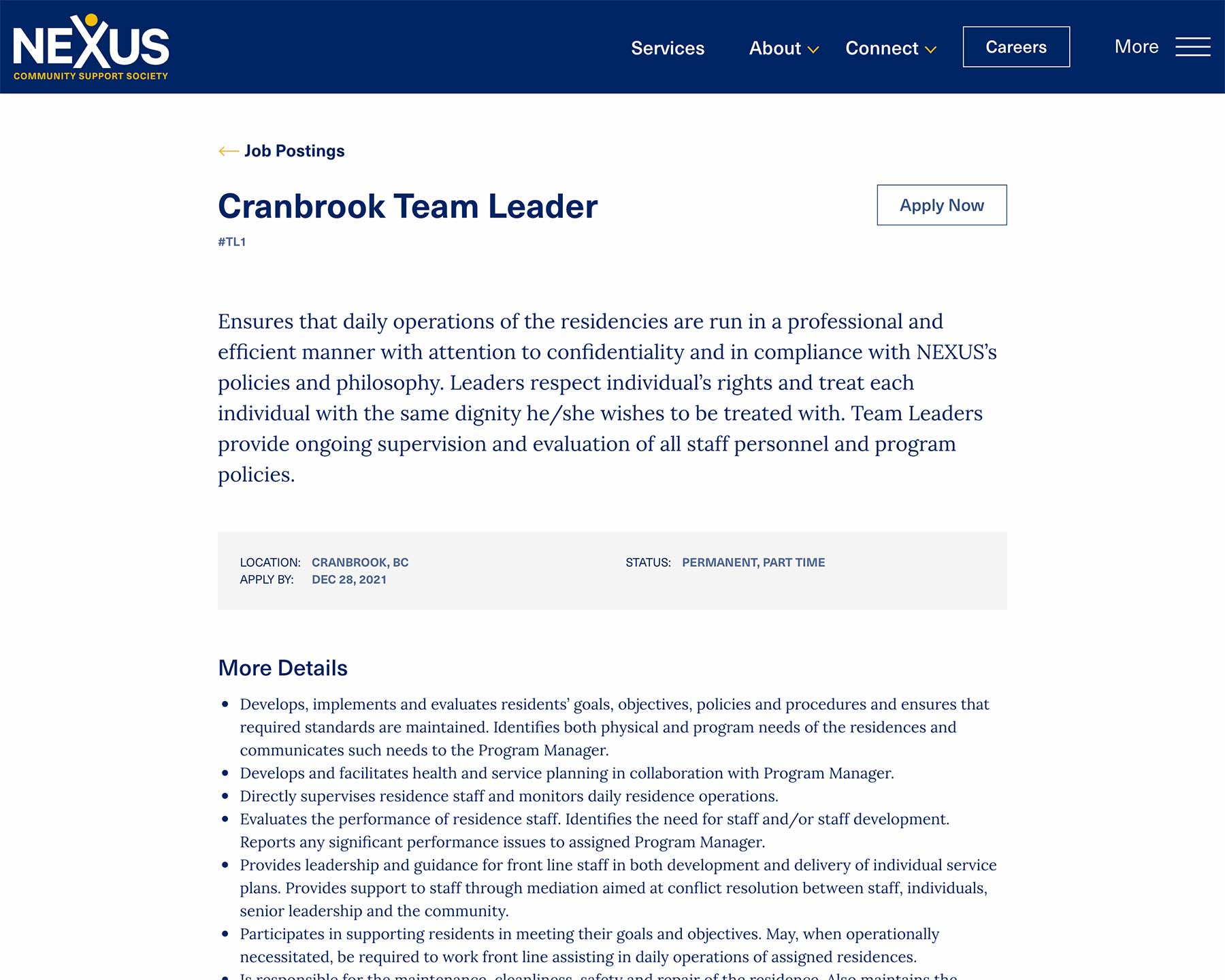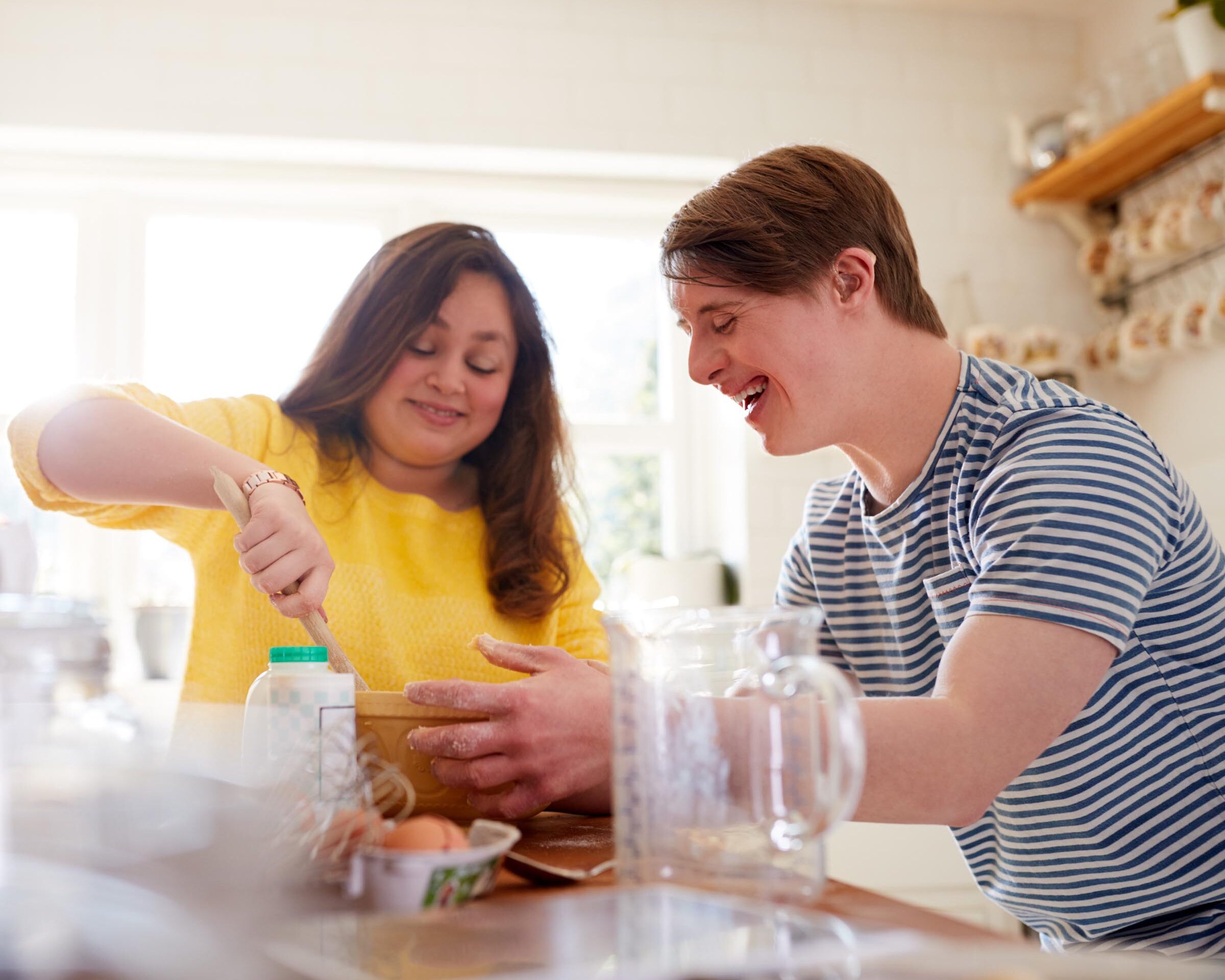 Feedback
Seamless. This is how I can best describe our working relationship with Viewpoint Digital. They took the time to best understand our unique organization – which shines through in the work he did for us. Jeremy guided us through every step of the way, capturing our true vision for our beautiful new website. Our website is now our primary tool for reaching our community and sharing information quickly and efficiently.
Brandon Arnett
Chief Executive Officer, NEXUS Community Support Society
Need a website to help meet your goals? Choose Viewpoint and get exactly what you're looking for.