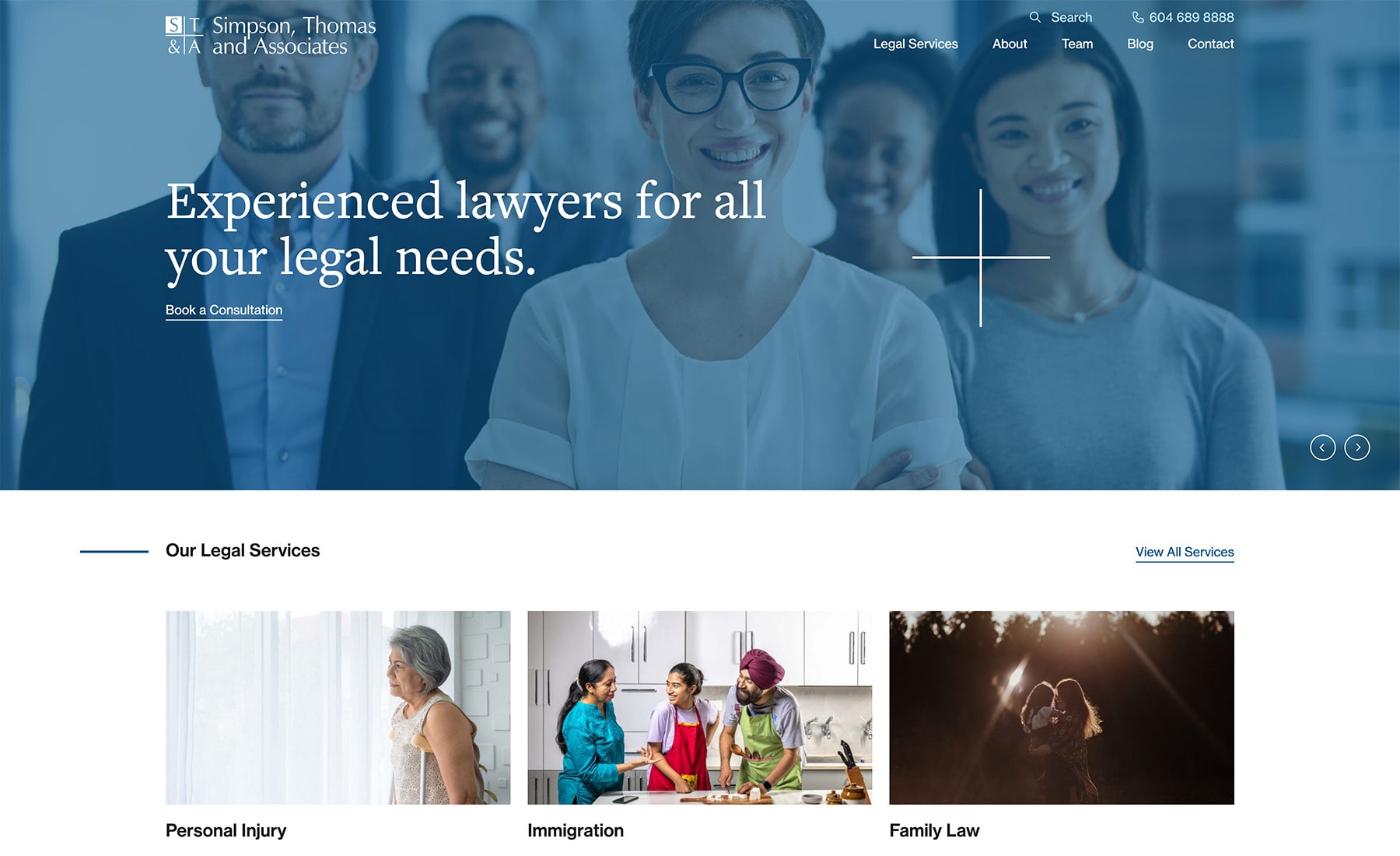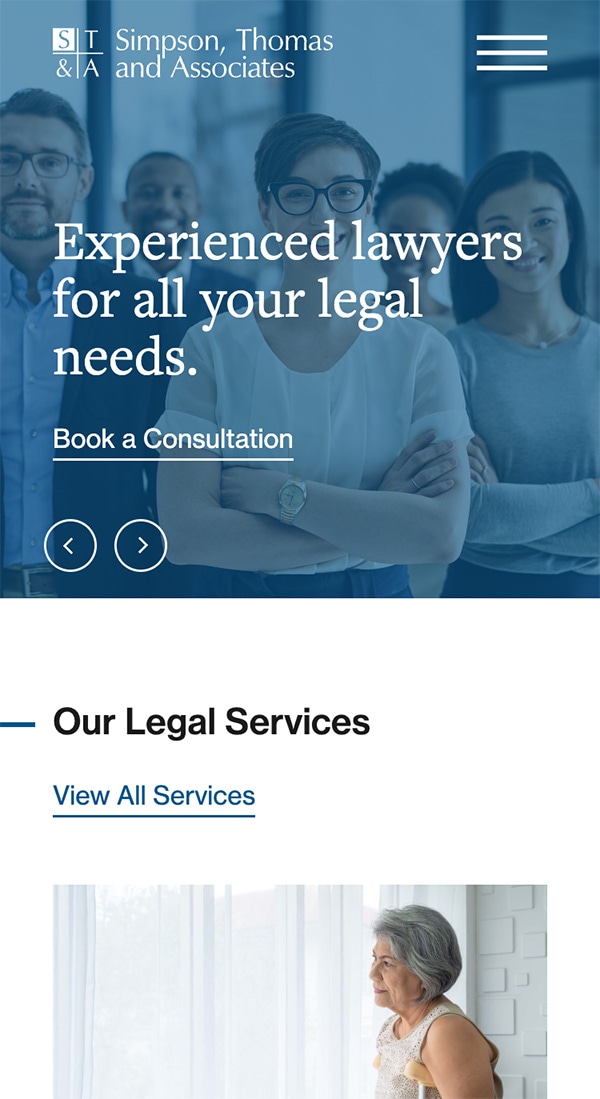 The Challenge
---
Simpson, Thomas and Associates wanted to refresh their website as part of the launch of an expanded stable of service areas. They needed a clean look and ultra-clear information organization to help visitors with unique needs identify the specific ways Simpson, Thomas and Associates could serve their area of need.
The Solution
---
Viewpoint Digital designed and built a more visual site that what they previously had, while still preserving detailed info on each of their service areas. The site navigation is focused on the core options visitors are interested in. A customized editing experience allows Simpson, Thomas and Associates to easily add content to their blog or update their team member profiles.
View Website
Key Features
---
Brand Focused
Beginning with a redefined brand story, we worked with Simpson, Thomas and Associates to deliver the message, both in text and imagery, that Simpson, Thomas and Associates is there for their clients in every phase of life. Content was written to focus on the emotional needs of prospective clients.

Team Member Profiles
Each team member has a customizable profile that can be easily edited from the WordPress dashboard. Profiles include bio details, links to service areas they work in, blog posts they have authored and testimonials.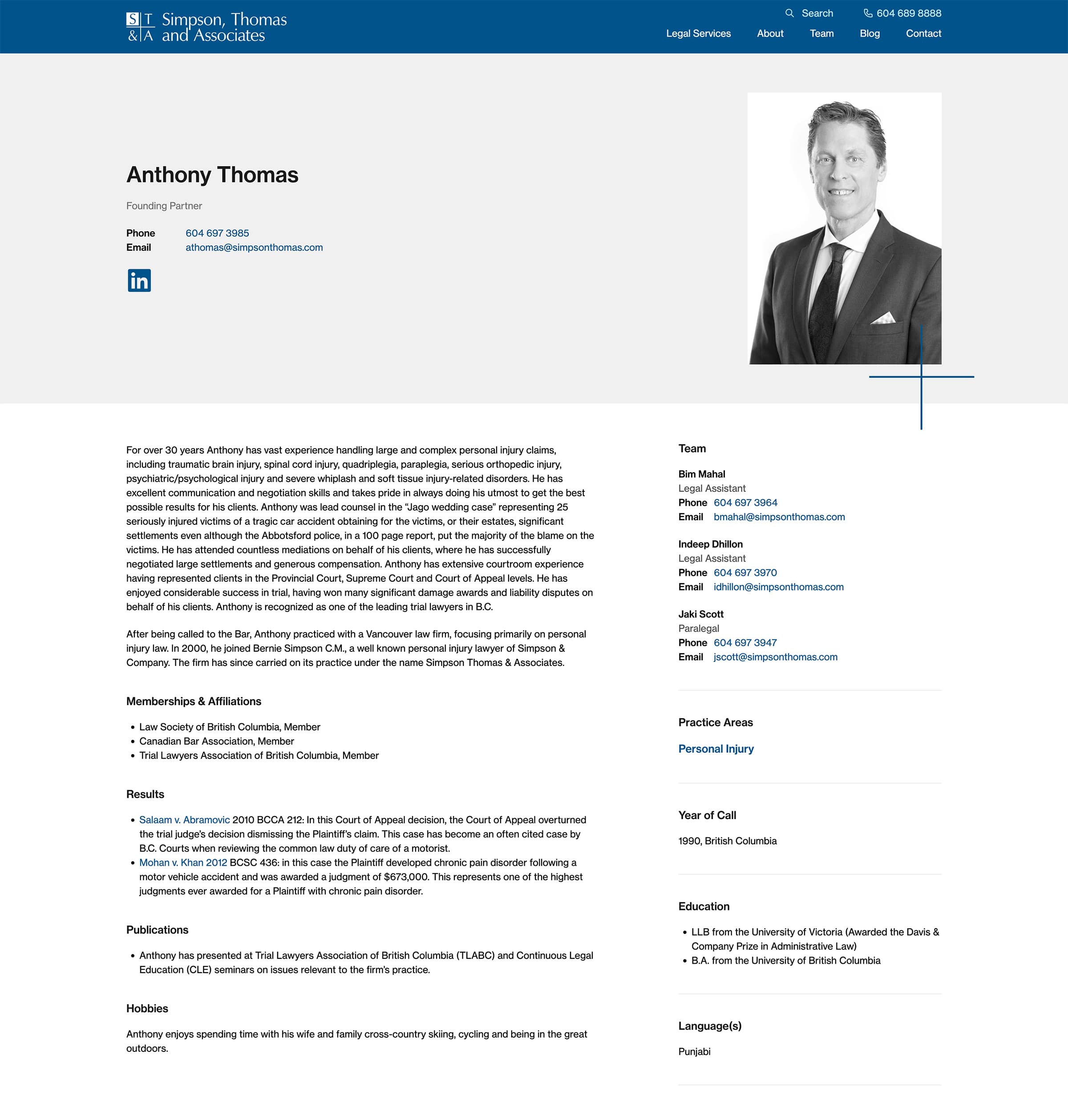 Blog
Blog posts can be created from the WordPress dashboard and linked to team members and service areas to enhance cross-linking throughout the site.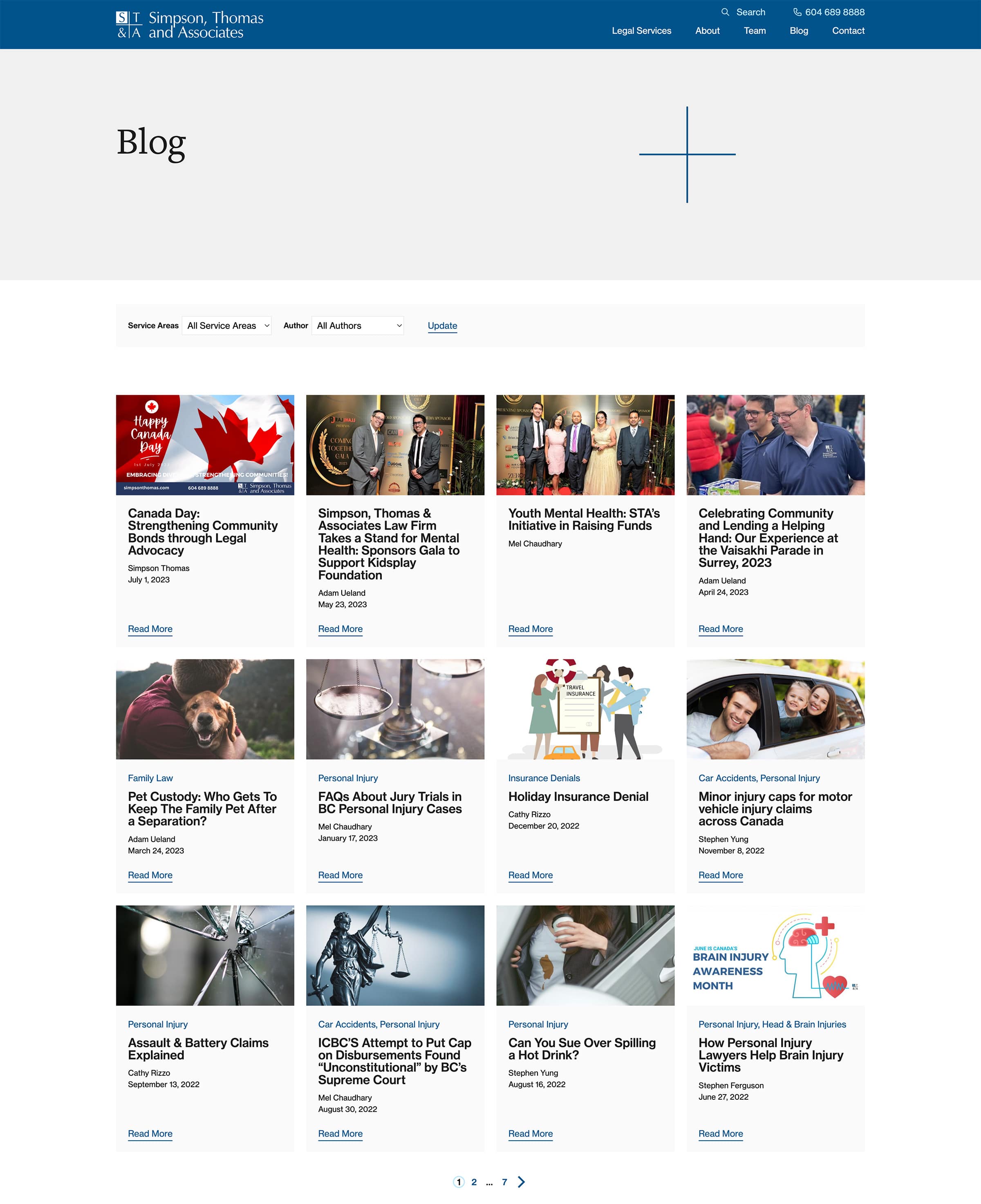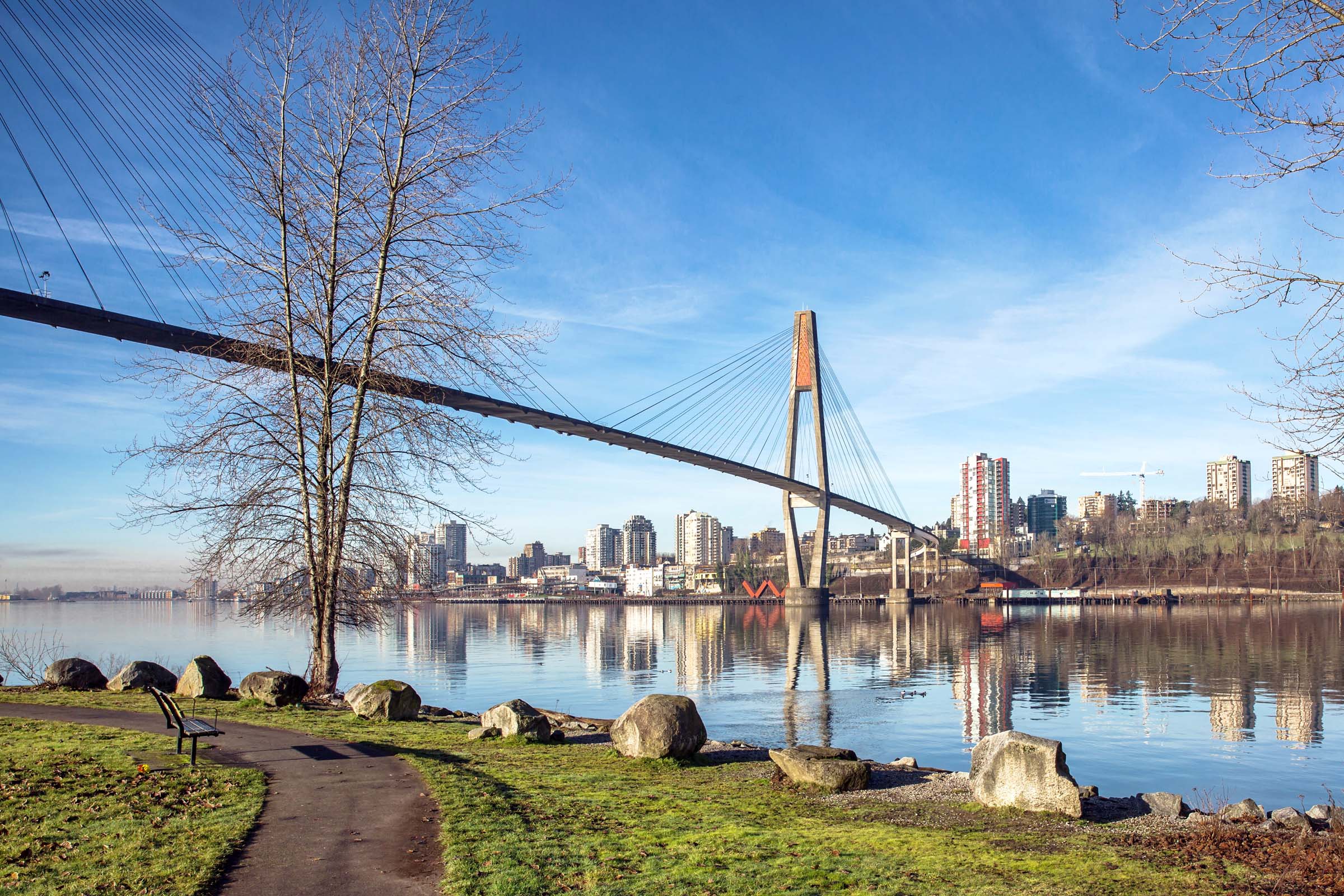 Feedback
Working with Viewpoint was a real joy. Jeremy has the ability to discern the main objectives of a project, break down each element, and provide solutions and various options for consideration. It is rare to find business partners these days that are so efficient, knowledgeable, are excellent communicators and deliver exactly what they say they will. We received a modern, structured website that is easy for our clients to navigate, find the information they need, and to contact us. The after launch support is first class and we know that Viewpoint are only an email away if we need something.
Catriona Hendrie
Marketing Manager, Simpson, Thomas and Associates
Need a website to help meet your goals? Choose Viewpoint and get exactly what you're looking for.