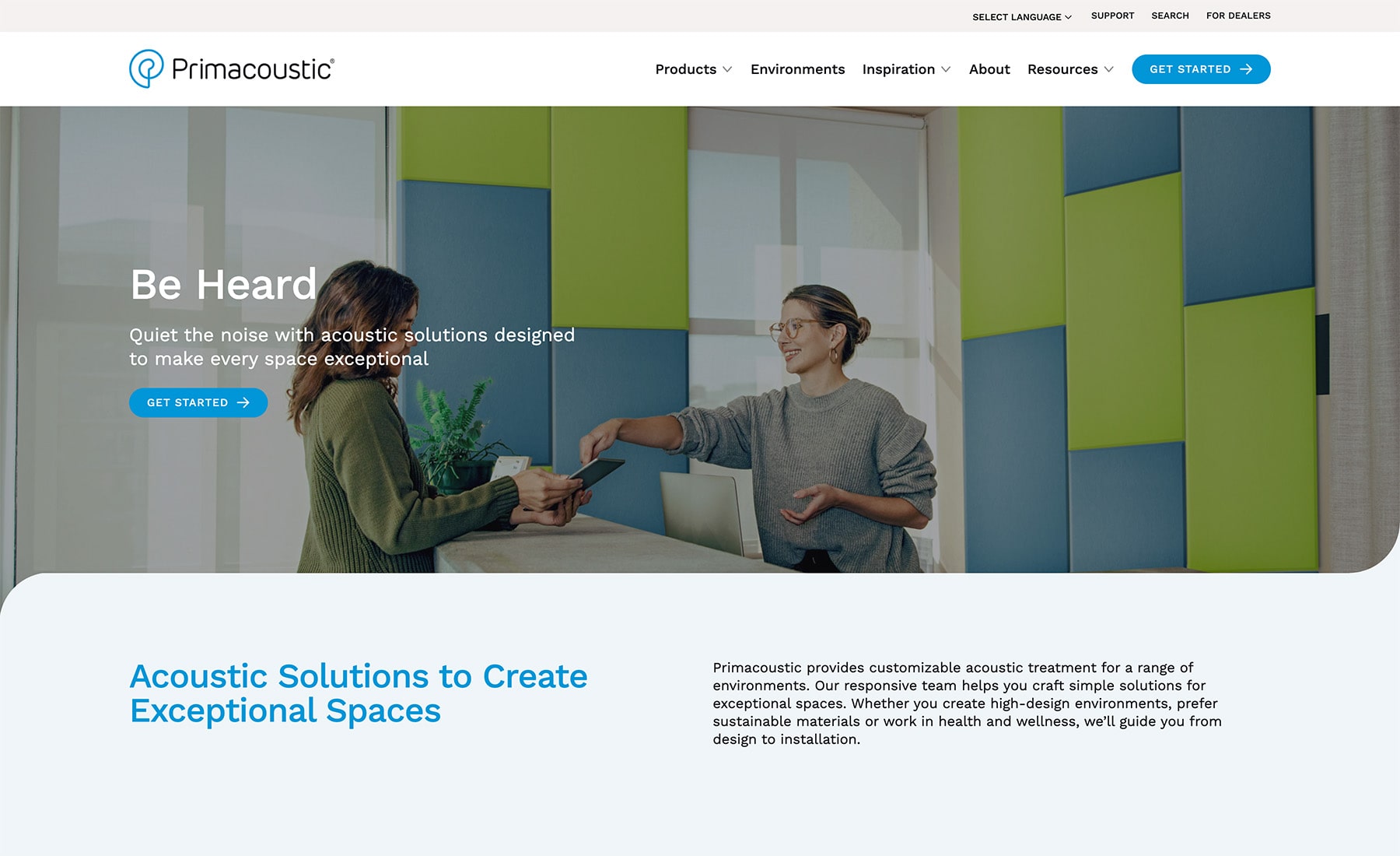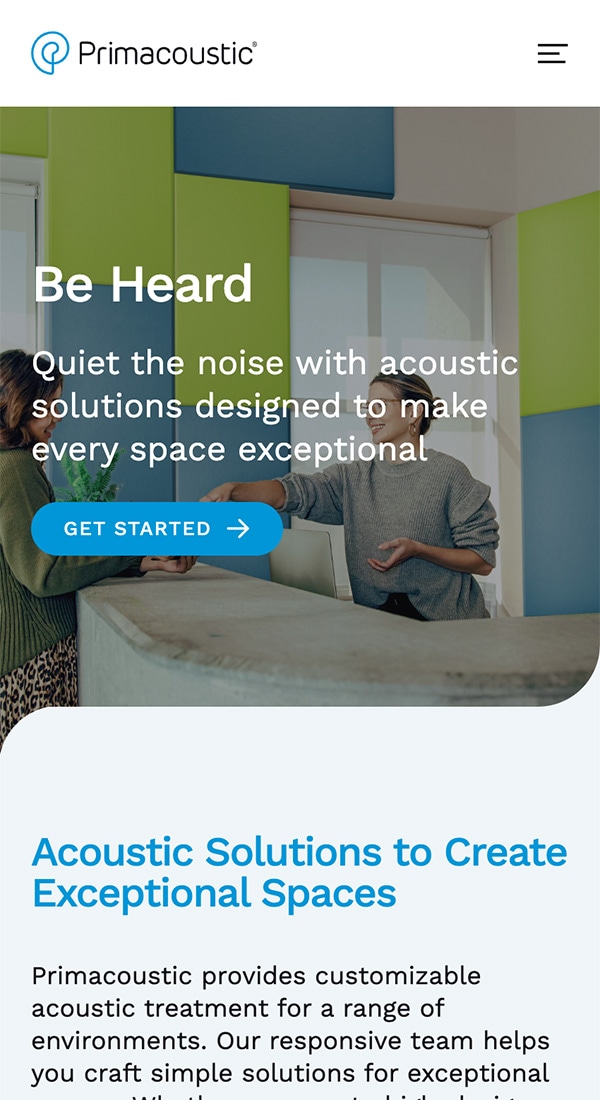 The Challenge
---
Following a revitalization of their brand and re-focusing their target audiences, Primacoustic needed a new website to showcase how their products could serve a variety of applications. Many products are highly configurable, presenting an opportunity to inspire the imaginations of prospective customers, but also a risk of overwhelming. Maintaining a easy to use interface with access to detailed specs for visitors who wanted to go deep was a key objective.
The Solution
---
Viewpoint Digital worked hand in hand with Primacoustic's team to understand their audience needs and the details of their product configurations. We designed a user interfaces that gives access to helpful content based on a visitor's industry. Products are presented with a deep set of data points, from overview descriptions of product lines all the way down to SKUs and technical specs for specific product configurations.
View Website
Key Features
---
Product Template Info Hierarchy
Flexible product templates support a number of types of products. These templates provide overview information for groupings of products followed by the details of specific configurations. Additional features, downloads, media and calls to actions can be added as product offerings change.

WooCommerce Customizations
Deep customizations to WooCommerce's product attributes allows Primacoustic to display groupings of related products in a single product selector interface. Variations can be used as selectors, or displayed in a table of data below. Primacoustic has the flexibility to give visitors as many or as few options as each product line requires.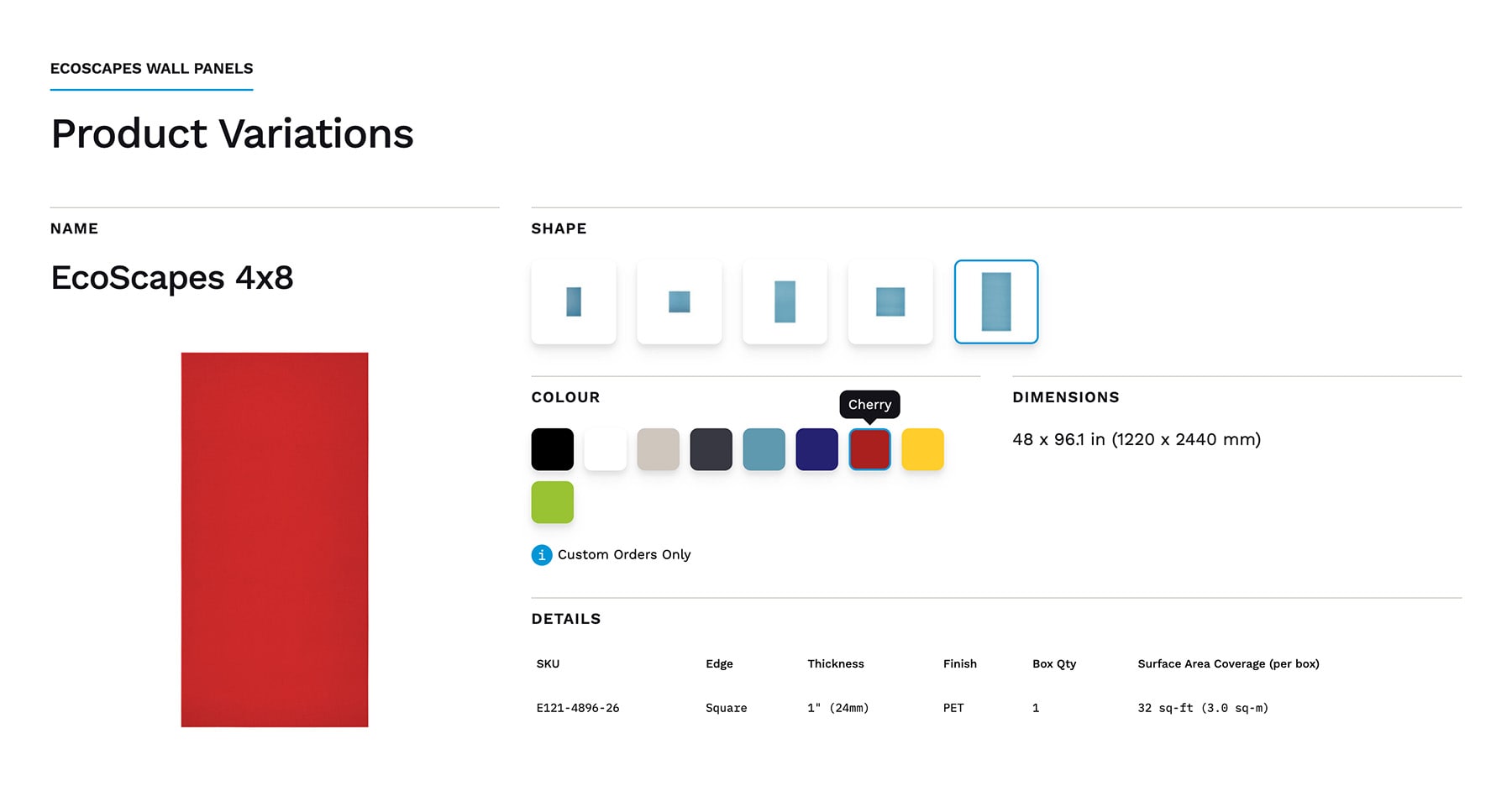 Flexible Landing Pages
Using the WordPress block editor and a series of custom blocks, Primacoustic can rapidly create flexible content for landing pages. Custom blocks allow content creators to focus on content creation rather than styling and alignment.

Dealer Portal
A dealer portal with user accounts allows Primacoustic to offer exclusive resources to their key stakeholders. Dealers can request an account, then log in to access info and downloads specific to them. Primacoustic can easily publish these resources by flagging the user account levels that should have access.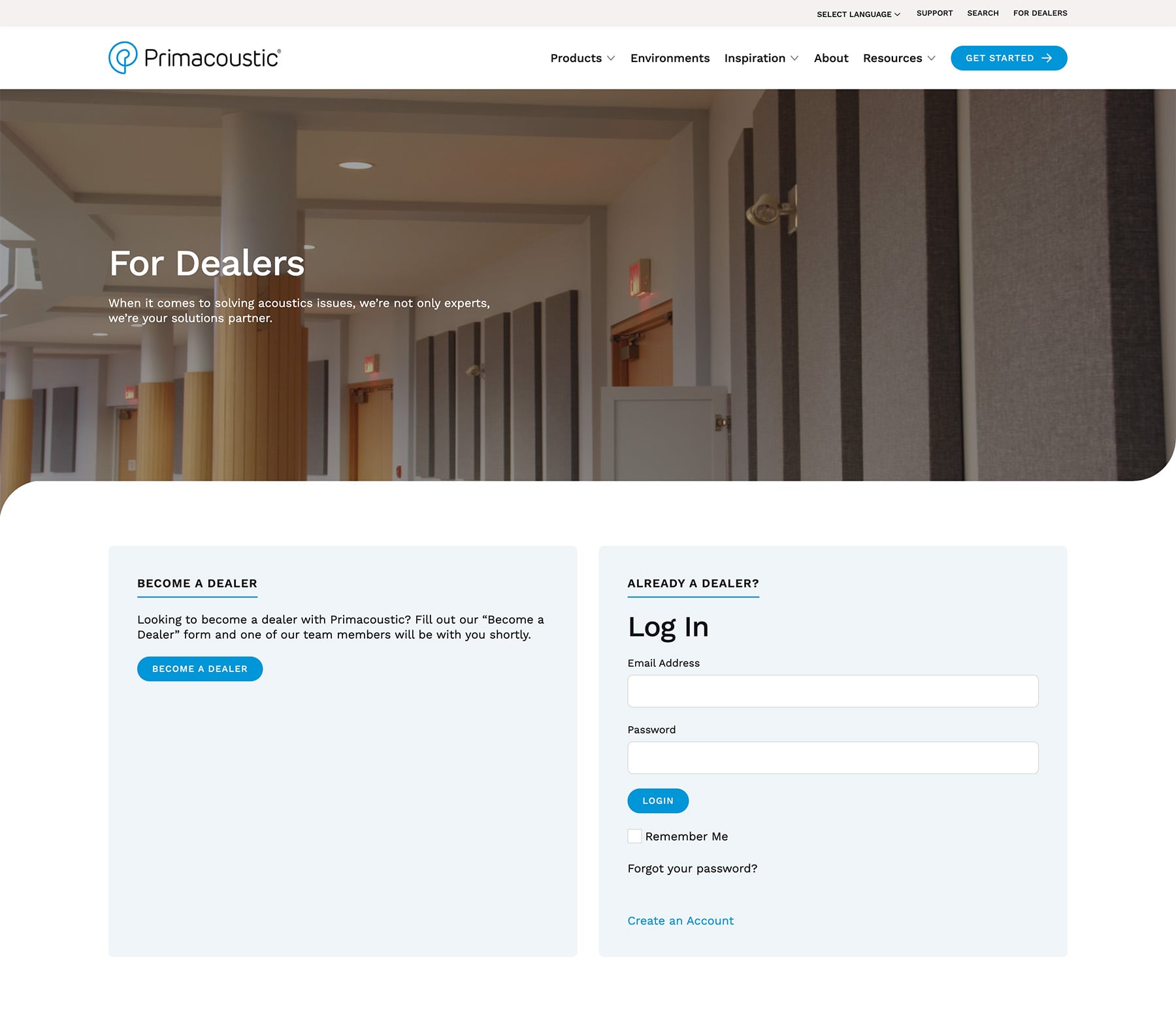 Filterable Showcase Posts
Showcase posts allow Primacoustic to show samples and image galleries from real-life applications of their products. Filters by environment type help visitors find showcases relevant to their industry.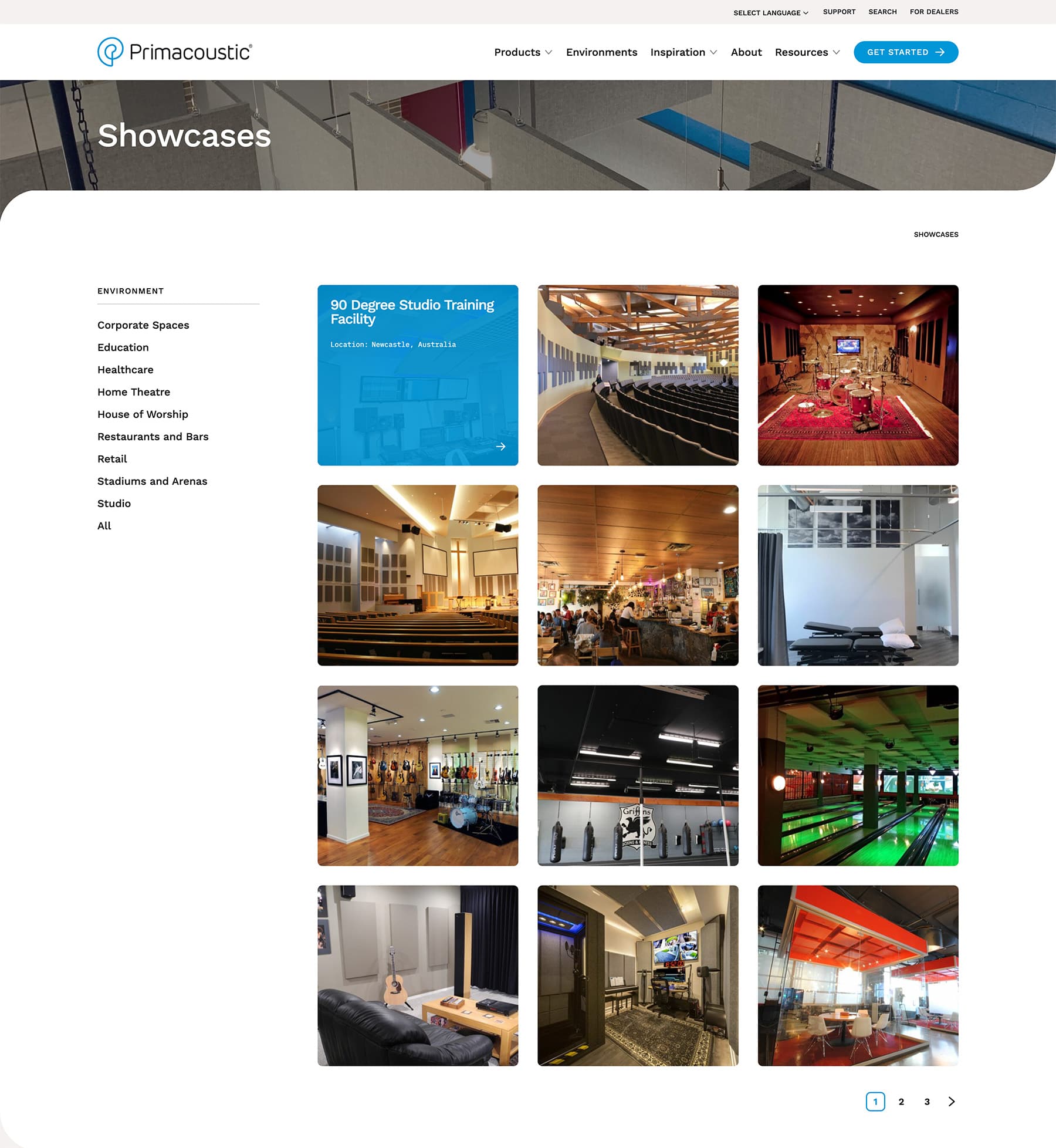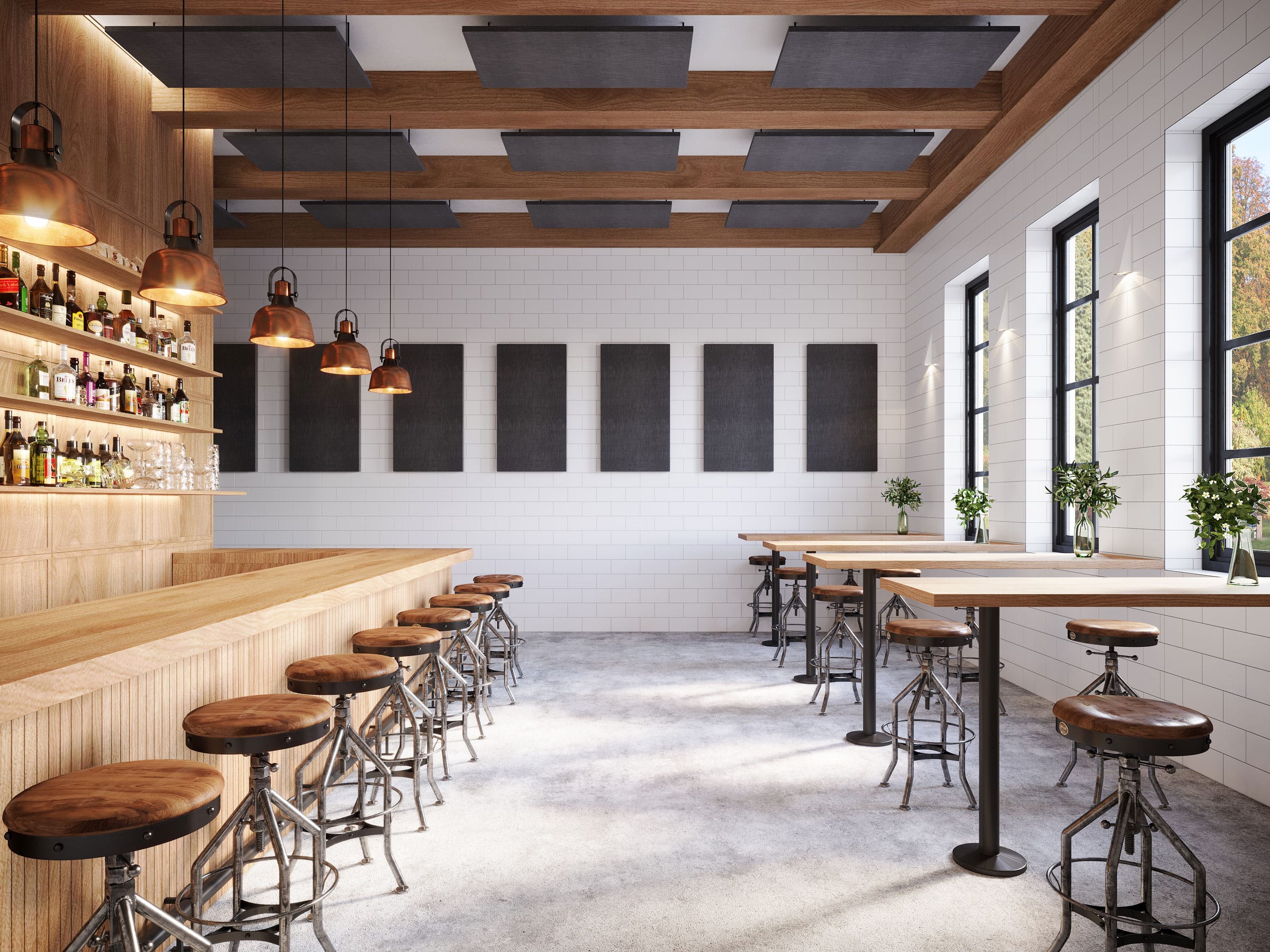 Feedback
Viewpoint Digital were professional, knowledgeable, and always communicative throughout the entire process, exceeding my expectations. They went above and beyond to make sure that my website was not only visually stunning but also fully functional and optimized for the best user experience. Our new website has been set up in a way that we are now able to drive more business to our team and make it easier to update and manage content as we grow as a company.
Ben Chudyk
Marketing Manager, Primacoustic
Need a website to help meet your goals? Choose Viewpoint and get exactly what you're looking for.